Workplace wellness is the real trickle-down economics
Failure to adequately cater for staff health and wellbeing is not only morally bankrupt, it's also professionally and financially negligent. It is therefore mind-boggling that more businesses don't appreciate that looking after staff actually helps the bottom line, writes Jerome Doraisamy.
How professional services firms have dealt (or not dealt) with workplace wellness issues could well be Australia's next royal commission.
I recently spoke with R U OK? non-executive director Graeme Cowan, who explained that in speaking to chief risk officers across Australia's corporate landscape, the challenges being measured by businesses always pertain to finance, customer engagement, IT and systems. Absenteeism, turnover and employee distress, on the other hand, are not being measured. Anywhere.
Mr Cowan's response to those senior executives? "What gets measured, gets managed."
Socially, culturally and professionally, Australia has made tremendous strides over the past decade in raising awareness of psychological distress, anxiety, depression, suicide ideation and other related ailments. To reject this would be unfair. But, equally, it is folly to deny that we still have an extraordinary mountain to climb in effectively preventing and combating such illnesses.
Band-aid solutions like hosting an annual R U OK? morning tea do nothing to address underlying issues if the broader workplace environment is not supportive, collegiate and accommodating for the remainder of the calendar year. It's like putting a cherry on top of a compost heap.
Recent major federal inquiries such as the banking royal commission have forced boards to seriously rethink some of their practices and values. When asked if staff wellbeing is shaping up to be the next major frontier for those boards, in the form of a royal commission, Mr Cowan said: "I can't see why it won't be."
Scaring senior executives with the threat of such a public relations nightmare is one way to bring big businesses to the table when it comes to combating workplace wellness issues in a meaningful, lasting fashion. But a simpler – although no less cynical – strategy to convince those in power of the need to look after staff is to highlight the fiscal benefit of doing so.
If a business shows care for its employees, that care will flow on to customers and clients. Research into employee engagement (conducted by Gallup) consistently shows that the more an individual agrees that their supervisor and/or colleagues cares about them, the higher the levels of profit, productivity and customer or client service ratings. This nexus doesn't just have flow-on emotional and environmental benefits, it also positively impacts upon financial performance.
This shouldn't come as a surprise to any board members or senior executives. If it does, then you're not worth the pay cheque you receive.
The fiscal benefits for businesses are best quantified by considering the cumulative cost to not adequately caring for staff. PriceWaterhouseCoopers estimates the cost of absenteeism, presenteeism and other such issues related to mental illnesses cost Australian workplaces over $11 billion every year. More specifically, the cost of employee turnover can be astronomical, particularly if stress is high.
In a law firm, for example, losing an employee means having to recruit a new staff member and train that person up on the firm's systems and clients, all of which results in countless billable hours. Those missing dollars will be even more if the workplace doesn't cater to that new staff member's health and wellbeing and he or she moves on.
A recent study conducted by Allianz found that 71 per cent of employees say their employer is doing something about improving mental health in the workplace, but 91 per cent say their employer is not doing a good job of it. Measuring the financial downside of such workplace issues can only help reduce the latter figure.
Politicians, economists and big business can and do furiously debate the validity or otherwise of corporate tax cuts giving companies the freedom to hire more staff and pay higher wages. From where I'm standing, though, the only undeniable trickle-down economic truism is that improving employee engagement correspondingly improves a business' bottom line.
The moral and ethical duty to look after employees should be enough to convince boards and senior executives and team leaders that they should do so. Across the board, this duty is not adhered to nearly enough. But the financial cost of not improving workplace wellness may be enough to do so.
Businesses must measure the cost of employee distress, absenteeism, presenteeism and turnover to better protect the bottom line. Not only are the flow-on benefits for customers and clients infinitely better if accommodations are made for health and wellbeing, there is a fiscal responsibility to do so.
It is morally bankrupt and professionally negligent to fail to better manage workplace wellness. If nothing else, be warned that such a failure may indeed one day result in consequences in the form of a royal commission.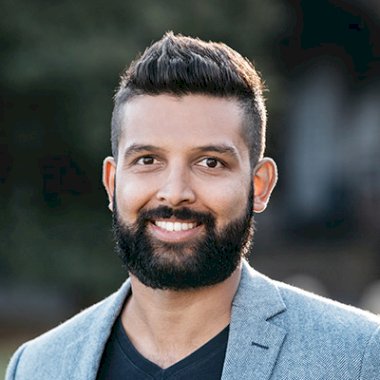 Jerome Doraisamy is a senior writer for Lawyers Weekly and Wellness Daily at Momentum Media.
Before joining the team in early 2018, Jerome is admitted as a solicitor in New South Wales and, prior to joining the team in early 2018, he worked in both commercial and governmental legal roles and has worked as a public speaker and consultant to law firms, universities and high schools across the country and internationally. He is also the author of The Wellness Doctrines self-help book series and is an adjunct lecturer at The University of Western Australia.
Jerome graduated from the University of Technology, Sydney with a Bachelor of Laws and Bachelor of Arts in Communication (Social Inquiry).
You can email Jerome at: [email protected] 
"Kindness is the language that the deaf can hear and the blind can see." – Mark Twain