Top 5 New Year's resolutions for financial fitness
Getting financially fit should be at the top of the list of New Year's resolutions, according to Chartered Accountants Australia and New Zealand.
Most people want a fat wallet and a thin waist, not the other way around, and New Year is the perfect time to work on both, said a CA ANZ spokesperson. 
"We'll leave it to the diet industry to advise on the waist line, but we want to urge people to consider their financial fitness in the down time in January," the spokesperson said. 
"To meet your professional goals and ensure your professional endeavours stick, it's time to change how we think about next year's goals, and start planning for them now." 
It's never too early to start planning for what you want to achieve in 2019, whether it be your business or career, the spokesperson continued. 
In light of that, CA listed five "fool-proof tips to get financially fit and on the front foot" from the first day of the coming year:
Improve your digital presence
"How long has it been since you've updated your website? Added to your LinkedIn profile? Engaged with followers on your business Facebook page? Published a new blog update?" CA said.  
Creating a strong digital presence allows you to identify who your online audience is, it said. "And with any luck, convert this audience into clients!" 
Having a solid online brand can also help you establish yourself as a subject-matter expert, share insight and expertise via social media, and generate exposure for you and your business. 
"And what better way to kick off 2019 than giving your digital assets a fresh coat of paint!" 
Implement cloud-based accounting technology
If you haven't yet, why not, asked CA.  
"Shifting your business to the cloud can often boost productivity and significantly trim down your administration time by managing workflow. Not all cloud-based technology services are the same; they may include hardware, software or some combination of the two," CA said. 
"However, embracing the cloud will enable you to speed up both internal and external business processes, so that you and your customers can make real-time decisions." 
Plan in advance for key financial deadlines
Setting timely goals means giving yourself a realistic time frame to achieve them, CA argued. 
"You can proactively break down the year into incremental milestones, with goals for each key financial deadline," it said. 
"This can help make your milestones more concrete, helping you create a sense of urgency to simply begin." 
Connect with colleagues, such as by joining a professional network
If you want to stay relevant, you need to keep up to date with the latest discussions and trends, CA noted. 
"Regardless of which professional network you join, by making the step to connect with like-minded individuals, you are guaranteed to expand your current professional footprint." 
Put yourself first by investing in your professional development
Finally, put your professional development first instead of last, CA posited. 
"Too often, gaining that new skill, course or qualification is the thing you put on the backburner, but take that time to expand your capabilities and broaden your scope."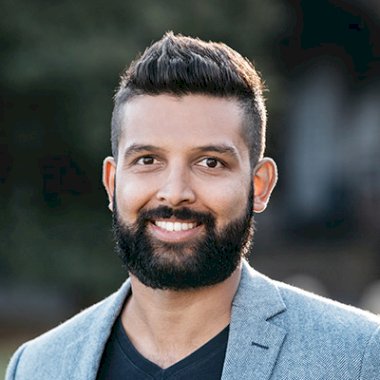 Jerome Doraisamy is a senior writer for Lawyers Weekly and Wellness Daily at Momentum Media.
Before joining the team in early 2018, Jerome is admitted as a solicitor in New South Wales and, prior to joining the team in early 2018, he worked in both commercial and governmental legal roles and has worked as a public speaker and consultant to law firms, universities and high schools across the country and internationally. He is also the author of The Wellness Doctrines self-help book series and is an adjunct lecturer at The University of Western Australia.
Jerome graduated from the University of Technology, Sydney with a Bachelor of Laws and Bachelor of Arts in Communication (Social Inquiry).
You can email Jerome at: [email protected] 
"Kindness is the language that the deaf can hear and the blind can see." – Mark Twain