The insidious effects of financial abuse
Financial abuse is an insidious form of abuse that can be just as damaging as physical or sexual violence. It can involve restrictions being placed on a person's ability to access their finances, but also to work or study in order to achieve financial independence. And if often goes undetected – even by its victims.
"I remember meeting a lady once and they were incredibly wealthy, but she had no credit card for herself," financial adviser Helen Baker told The Wellness Daily Show.
"She had been given no money. Even just going to the optometrist to get her glasses, she couldn't pay for them until he rang through with the credit card. Totally no control over the finances and her independence whatsoever. I don't know that she fully understood that was financial abuse, but that's a classic case," she said.
While there's a presumption that abuse of all kinds occurs at a greater rate the lower down the socioeconomic ladder one goes, that's not always the case.
"I think there's a perception out there that it's the lowest socioeconomic environment that suffers the impact of this, which is actually untrue," Ms Baker said.
"You will certainly see the issues of any form of domestic violence including financial abuse occur across all sectors. Obviously, the ones primarily where they've got professions like that they're earning good money and the other person isn't working and feels disempowered, there's a lot of issues around that."
Financial abuse can often be difficult to recognise. Unlike other forms of abuse, it doesn't leave physical scars, and can even be construed by victims as a normal part of their relationship. But there are some warning signs to look out for.
"Preventing people from working and getting their own income is one," Ms Baker said.
"Making sure that they're making money go into an account that only they have control over. Not sharing information, making decisions that the other person isn't involved with… Anything that starts to get hidden, the risk is that control comes in from a wrong perspective and starts to dictate some behaviours that may or may not be healthy."
One of the ways that people can protect themselves from financial abuse is by avoiding "sexually transmitted debt" – when the mad rush into a new relationship ends with a couple combining their finances, only for one person to wind up with the other's problems. Having personal emergency funds as well as spending and investment plans can also alleviate some of the effects of financial abuse, while prenuptial agreements can even nip it in the bud.
"It's really hard to convince people to do it because even on second time rounds because we fall in love and everything's rosy, we don't want to do anything that jeopardizes that," Ms Baker said.
"What I'd say to some people is, 'You know what? If it ever doesn't ever get called on, then you haven't got anything to lose.' It's a form of protection, if you don't need it, no problem."
Ms Baker also highlighted the efforts of groups such as Lifeline and 1800RESPECT, which take a more personal approach to preventing financial abuse and helping victims. "It's about directing them just like we would if we heard about somebody who is in a domestically, violently, physical relationship," Ms Baker said.
"We would be like, 'Hey, you need to go and see this person. You're not alone.'… There's really no disgrace in it, it's just how the cards have fallen but it doesn't have to stay that way and you can make a big change for your future and be well and happy going forward."
To listen to the full conversation with Helen Baker, click below: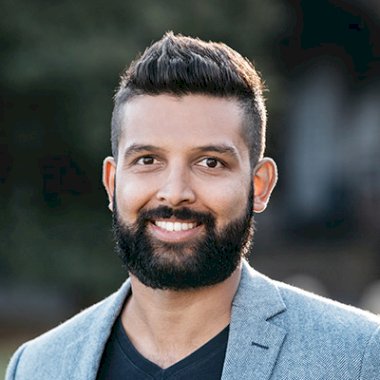 Jerome Doraisamy is a senior writer for Lawyers Weekly and Wellness Daily at Momentum Media.
Before joining the team in early 2018, Jerome is admitted as a solicitor in New South Wales and, prior to joining the team in early 2018, he worked in both commercial and governmental legal roles and has worked as a public speaker and consultant to law firms, universities and high schools across the country and internationally. He is also the author of The Wellness Doctrines self-help book series and is an adjunct lecturer at The University of Western Australia.
Jerome graduated from the University of Technology, Sydney with a Bachelor of Laws and Bachelor of Arts in Communication (Social Inquiry).
You can email Jerome at: [email protected] 
"Kindness is the language that the deaf can hear and the blind can see." – Mark Twain