Senior financial illiteracy at 'dangerous levels'
The financial illiteracy of Australians aged older than 55 is at "dangerous levels", a Bond University study has deemed, with only 7 per cent of seniors correctly answering three questions about superannuation and investments in a survey.
The survey asked participants what would be most and least likely to lead to a loss of money over a one-year period out of conservative/cash, growth/high growth or balanced investment options.
It also asked them if they had the option of receiving $10,000 now or a greater money a year from, what would be the minimum amount needed to receive in one year to consider it, given inflation and a buffer. One third of respondents answered all three wrong.
The research, involving more than 3,400 members of National Seniors Australia, found that women were the most at risk of making bad financial decisions, while those who were unmarried, suffered poor health and the most elderly also recorded poor results.
Bond Business School's associate professor of statistics Adrian Gepp said people tend to be overconfident of their financial knowledge and skills.
"Financial illiteracy is reaching dangerous levels in Australia," Mr Gepp said.
"Financially illiterate people are more likely to experience asset loss and outlive their savings after retirement."
Bond University PhD candidate Rui Xue said superannuation, insurance and other fund providers should design tailored products for elderly customers, particularly focused on those with low financial literacy levels.
"Personalised products would be much easier to understand and make users more likely to optimise their income streams," he said.
"Free online and mobile apps that are specifically designed to engage elderly Australians and that gamify learning how to invest and choose retirement income products properly are recommended as an increasing number of elderly Australians are engaging with technology.
"Financial education is an efficient way for working Australians, particularly for pre-retirees, to improve their financial knowledge so that the next generation of elderly Australians have improved financial literacy."
Dr Gepp urged Australians to talk to their parents and grandparents about their financial positions and decisions.
"Don't assume they know what they are doing and make sure you check to see they are managing their finances appropriately."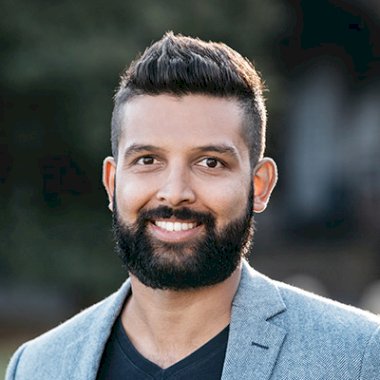 Jerome Doraisamy is a senior writer for Lawyers Weekly and Wellness Daily at Momentum Media.
Before joining the team in early 2018, Jerome is admitted as a solicitor in New South Wales and, prior to joining the team in early 2018, he worked in both commercial and governmental legal roles and has worked as a public speaker and consultant to law firms, universities and high schools across the country and internationally. He is also the author of The Wellness Doctrines self-help book series and is an adjunct lecturer at The University of Western Australia.
Jerome graduated from the University of Technology, Sydney with a Bachelor of Laws and Bachelor of Arts in Communication (Social Inquiry).
You can email Jerome at: [email protected] 
"Kindness is the language that the deaf can hear and the blind can see." – Mark Twain