Only 2 in 5 Aussies stick to allocated food budget
New research has shown that Australians spend $272 billion on food every year and only 40 per cent of us are keeping to our budgets on food spend.
The Suncorp Cost of Food Report (a national survey of more than 1,500 Australians) revealed that a quarter of Aussies don't stick to their food budget and one-third don't budget for food at all, despite the average person individually spending close to $300 per week on food.
Suncorp behavioural economist Phil Slade said the findings indicate that when it comes to food, our instincts are driving our spending decisions.
"We all have good intentions when it comes to our finances, but for many of us, our brains go into autopilot when it comes to food. For example, most of us agree regularly spending money on takeaway food, and barista-made tea and coffee is an unreasonable expense, yet we're spending $140 a month on these items," he said.
"As we get busier, we tend to 'throw money' at painful problems or situations as an easy solve – hunger or boredom are examples of painful problems we tend to solve by spending on food. This is why we shouldn't go shopping when we're hungry, as our brains are more focused on addressing the hunger than thinking about our finances."
This could explain why, Mr Slade continued, food delivery services were revealed as the food item we are most likely to overspend on.
"While the rise of food delivery services are perceived as making life simpler, they're also giving us another outlet to spend money in moments when we're experiencing pain (hunger), which in most cases hasn't been budgeted for," he said.
"It appears we're also overspending on groceries (29 per cent), eating out (25 per cent), takeaway (24 per cent) and alcohol (23 per cent). If people find themselves regularly overspending on a certain item, they should consider reviewing their spending behaviours, or make adjustments to their household budget to more honestly reflect the additional expense."
Elsewhere, the report showed that the most common food-related expenses included groceries ($135), eating out ($52), alcohol ($31), takeaway ($22), coffees/teas ($13), food delivery services ($12), supplements ($12) and health foods ($11).
"A good trick is only planning meals a couple of days in advance, so you only buy what you need. This also allows you to buy what's on special, and avoid food getting lost in the freezer," Mr Slade concluded.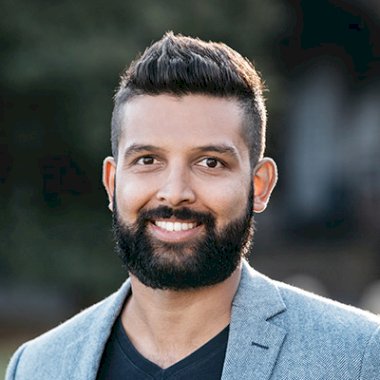 Jerome Doraisamy is a senior writer for Lawyers Weekly and Wellness Daily at Momentum Media.
Before joining the team in early 2018, Jerome is admitted as a solicitor in New South Wales and, prior to joining the team in early 2018, he worked in both commercial and governmental legal roles and has worked as a public speaker and consultant to law firms, universities and high schools across the country and internationally. He is also the author of The Wellness Doctrines self-help book series and is an adjunct lecturer at The University of Western Australia.
Jerome graduated from the University of Technology, Sydney with a Bachelor of Laws and Bachelor of Arts in Communication (Social Inquiry).
You can email Jerome at: [email protected] 
"Kindness is the language that the deaf can hear and the blind can see." – Mark Twain