Investment in prevention of mental health problems will have 'far-reaching' implications
Expanding access to psychologists for people with early signs of mental illness is a critical investment in the health of Australians which will drive down mental health costs in the long term, according to the Australian Psychological Society.
APS president Ros Knight said media reports claiming that expanded access to psychologists will cost up to $2 billion to implement and could be better spent elsewhere is "misguided".
There is evidence showing, she countered, that by investing today in preventative measures, there will be a reduction in the rate of mental health problems and produce long-term cost savings and better outcomes for the community.
Ms Knight further noted that – as is well-established by now – mental ill-health has an impact on people's productivity and their ability to contribute to society, and the implications are "far-reaching", particularly as mental illness is estimated to cost $60 billion in Australia every year.
"Given such high costs, preventing the onset of mental disorders would result in massive savings," she said.
As such, she supported the recommendation of Medicare review's mental health reference group to introduce a "new item number for preventative therapy sessions with psychologists", calling such a measure "critical".
"Allowing people to access mental health care means issues will be addressed early before they become ingrained and cause wider social issues," said Ms Knight.
"Early intervention is a cheaper intervention. It is an investment in the health of Australians and the broader health and productivity of society."
"Evidence shows that for people at risk of mental illness, having access to treatment early can help. Preventing mental illness is both achievable and cost-effective," said Ms Knight.
The APS further said in a statement that it is "opposed to anyone restricting access to psychological services on the basis of cost to government given the cost to individuals, families and workplaces in lost productivity", particularly given that research shows the economic benefits for Australia of investment in mental health reform and significant long-term cost gains to be made, particularly when targeted interventions are applied early in a person's life.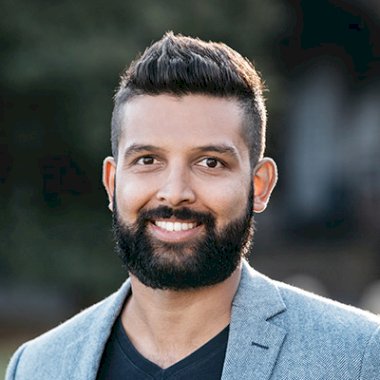 Jerome Doraisamy is a senior writer for Lawyers Weekly and Wellness Daily at Momentum Media.
Before joining the team in early 2018, Jerome is admitted as a solicitor in New South Wales and, prior to joining the team in early 2018, he worked in both commercial and governmental legal roles and has worked as a public speaker and consultant to law firms, universities and high schools across the country and internationally. He is also the author of The Wellness Doctrines self-help book series and is an adjunct lecturer at The University of Western Australia.
Jerome graduated from the University of Technology, Sydney with a Bachelor of Laws and Bachelor of Arts in Communication (Social Inquiry).
You can email Jerome at: [email protected] 
"Kindness is the language that the deaf can hear and the blind can see." – Mark Twain