How one portfolio manager became a wellness champion
From an early age, Liam Donohue knew the treatment – both medically and socially – of youth mental health issues was insufficient. Now, as a senior finance professional, he is making waves for research funding.
In conversation with Wellness Daily, Mr Donohue – who is the principal and portfolio manager of Lennox Capital Partners – said that watching his older brother experience a mental breakdown over 20 years ago, and how that was responded to by health professionals, made him realise that – at the time – such health issues were not being dealt with properly.
"Thankfully, things have come a long, long way since then but even as a reasonably young kid myself going through that with my brother it was quite obvious that it shouldn't be that way," he said.
"Young kids obviously to go through things very differently than grown adults or retirees or people that are on their deathbed. I would have thought that the treatment and helping them to cope and progress through those situations would also be tailored to those categories."
Mr Donohue is the founder of The Black Puppy Foundation, which funds research into youth mental health issues as a registered, tax-deductible charity, which started over 10 years ago. The foundation now works as a collaborative partner with The Black Dog Institute and has just funded its 10th PhD student through Black Dog.
"It's definitely been a fruitful relationship on both sides," he said.
"At the time, it was quite clear that while there was a lot of support and emerging support for mental health, none of it seemed to be specifically for adolescence or youth or young people, it was just mental health generally. For me, it was a very underserved or unaddressed market in a commercial sense in that it didn't really get as much attention as I thought it probably should.
"For us, probably the tipping point was after five or six years of raising money approaching The Black Dog Institute, who were obviously a really big and worthwhile organisation in their own right. I approached them to get an understanding of, we've started to raise money, how can we actually put that to work specifically for youth mental health? They had some fantastic ideas and we still work with them today and I think despite them being really big and us being really small they have been hugely helpful in terms of guiding that funding into research."
When asked how colleagues in the finance world have received his advocacy for youth mental health, and specifically the charitable fundraisers, he said he has been blown away by how well people have acted.
"It has been very well received by the market, everyone wants to be involved but secondly, even given my involvement, I was really surprised at how many people were motivated to come and talk about it once it was out in the open," he said.
"What I was actually blown away by was once we started running larger events, like we'd have a stair run type of thing and divisions within the bank would race against each other and you'd raise money for your team, I was really amazed by the number of people that would just come up to me and say, 'Oh, I didn't realise you were involved, my cousin had this or my next door neighbor had that'. The number of people that had had an experience with mental health at some level was astounding."
One of the underlying motivations for Mr Donohue, he noted, is to ensure that the next generation of workers – not just finance professionals, but across the board – can get themselves into good habits from day one rather than change bad habits at a later stage.
"For us, at Lennox, we're obviously a very small business, there's only three of us but we're conscious of, if people are unhappy in their workplace it's going to result in sick days whether people are sick or not, people potentially getting sick as a result of that additional stress or anxiety about certain issues," he said.
"It's not rocket science in terms of it's a pretty simple strategy but really what we're trying to do is have a breakpoint for people if anyone's feeling run down, or I can't get away from the office, or I can't get away from my phone, I'm always getting emails, that sort of thing. We're giving them at least a day each quarter where we're forcing them to stay away, go away for a long weekend, don't respond to emails, don't check your phone all the time.
"Where hopefully that can begin to at least remove them from what can sometimes seem like just constant stress and constant buzz."
And, finally, on the question of whether he would choose to remain a mental health advocate or a finance professional if push came to shove, he said that he is "really happy doing both".
"My wife's very supportive and the guys at work they're more than happy for me to spend a bit of time every so often working on foundation stuff so I feel lucky. There's a lot of people involved at the periphery that are very happy to support the endeavours on both sides. Yeah, I'm more than happy doing both of them," he concluded.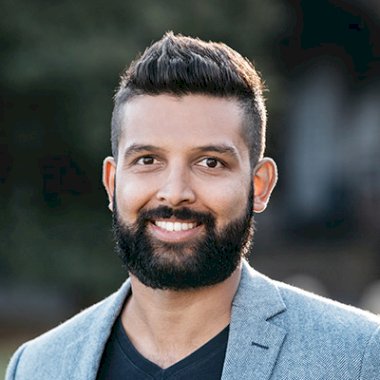 Jerome Doraisamy is a senior writer for Lawyers Weekly and Wellness Daily at Momentum Media.
Before joining the team in early 2018, Jerome is admitted as a solicitor in New South Wales and, prior to joining the team in early 2018, he worked in both commercial and governmental legal roles and has worked as a public speaker and consultant to law firms, universities and high schools across the country and internationally. He is also the author of The Wellness Doctrines self-help book series and is an adjunct lecturer at The University of Western Australia.
Jerome graduated from the University of Technology, Sydney with a Bachelor of Laws and Bachelor of Arts in Communication (Social Inquiry).
You can email Jerome at: [email protected] 
"Kindness is the language that the deaf can hear and the blind can see." – Mark Twain