Colleagues outweigh pay in job satisfaction
Colleagues, not cash, are the key to workplace satisfaction, according to new research from the Institute of Leadership and Management.
A survey by ILM found that relationships with colleagues was considered to be one of the most important factors in workplace satisfaction by 77 respondents. In comparison, only 34 per cent believed that salary was necessary to their satisfaction.
Access to training and development and being trusted to take on more responsibility were both rated more highly than pay at 68 and 66 per cent, respectively, while access to flexible working came in at 63 per cent.
"Feeling connected is very important to job satisfaction, whether that is colleagues, the purpose of the organisation or one's manager," the report reads.
"There is a wide recognition of the importance of development. Opportunities for growth and development contribute to a sense of satisfaction, whereas their absence was identified as a key factor in job dissatisfaction."
However, less than a quarter of respondents described themselves as "very satisfied" in their current role – and for dissatisfied employees, salary was much more important. Factors linked to dissatisfaction included feeling undervalued by managers (cited by around half of dissatisfied respondents), lack of development opportunities and negative company culture.
There were also some substantial differences in responses based on gender.
"Although there were few marked differences between genders, females placed higher values on flexible working and short commutes, whereas males valued challenging work, a positive company culture and perks and benefits, suggesting external factors are of greater importance to females than the internal organisational ones."
The survey covered more than 2,100 people – 1,255 reported as female, 870 as male and two as non-binary – while 14 did not assign their gender.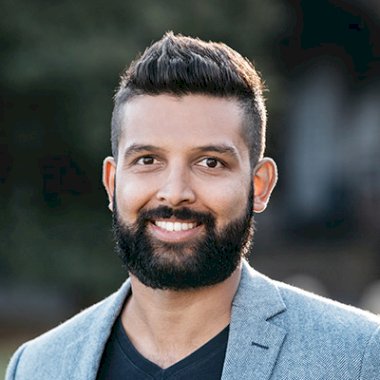 Jerome Doraisamy is a senior writer for Lawyers Weekly and Wellness Daily at Momentum Media.
Before joining the team in early 2018, Jerome is admitted as a solicitor in New South Wales and, prior to joining the team in early 2018, he worked in both commercial and governmental legal roles and has worked as a public speaker and consultant to law firms, universities and high schools across the country and internationally. He is also the author of The Wellness Doctrines self-help book series and is an adjunct lecturer at The University of Western Australia.
Jerome graduated from the University of Technology, Sydney with a Bachelor of Laws and Bachelor of Arts in Communication (Social Inquiry).
You can email Jerome at: [email protected] 
"Kindness is the language that the deaf can hear and the blind can see." – Mark Twain