Wellness wisdom from a former prime minister
In a blog posted last week, former prime minister Julia Gillard, who now chairs Beyond Blue, outlined her personal tips for managing health and wellbeing. 
As prime minister, people would often ask Ms Gillard how she managed her own wellbeing, what with the demands and stress of running the country. Now as chair of Beyond Blue, the "questioning is more frequent", she said. 
"Understandably, people are curious about how I practice what I preach; how I look after my own mental health today and how I did it when I was in office," she wrote. 
"A new year usually brings resolutions – promises to quit something, start something, do something differently. Resolutions often seem to be health-related, so the 'wellness' industry must be booming this time of year.
"It doesn't have to be complicated. We know that a good night's sleep, regular exercise and eating well all contribute to a healthy mindset."
Faced with questions about wellness, Ms Gillard mused that she sometimes feels the need to give "some interesting, creative answer" to how she manages herself. 
"But the truth is that, throughout my adult life, it's always been the case that the simple things make the biggest difference," she said. 
"I enjoy getting outside for some fresh air, taking my dog Reuben for a walk on the beach and spending time with friends and family. I also think nothing cures stress quite like a good laugh. My life can be hectic with lots of work, travel, and time away from home, so to relax I like to read books to help me unwind. I try to build quiet moments into even the most frantic of days.
"For all the hype in social and traditional media about celebrity exercise regimes and new whiz bang diet plans, achieving a state of wellbeing actually involves a lot of plain old common sense. Wellbeing doesn't have to be about embarking on a drastic diet or punishing exercise regime – sometimes all it takes is a few simple and healthy habits to improve our outlook, both mentally and physically." 
Ms Gillard's comments were originally posted on the Beyond Blue website.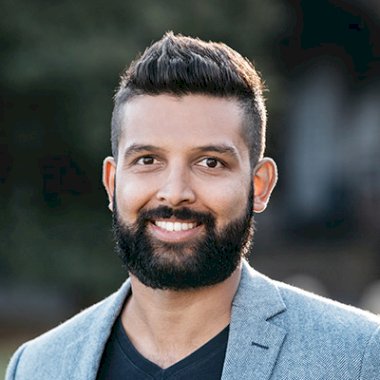 Jerome Doraisamy is a senior writer for Lawyers Weekly and Wellness Daily at Momentum Media.
Before joining the team in early 2018, Jerome is admitted as a solicitor in New South Wales and, prior to joining the team in early 2018, he worked in both commercial and governmental legal roles and has worked as a public speaker and consultant to law firms, universities and high schools across the country and internationally. He is also the author of The Wellness Doctrines self-help book series and is an adjunct lecturer at The University of Western Australia.
Jerome graduated from the University of Technology, Sydney with a Bachelor of Laws and Bachelor of Arts in Communication (Social Inquiry).
You can email Jerome at: [email protected] 
"Kindness is the language that the deaf can hear and the blind can see." – Mark Twain