The importance of workplace trust, with Stephen Covey
The former CEO of Covey Leadership Center has outlined why facilitating trust amongst staff is integral to the health and wellbeing of individuals within the workplace.
Speaking to Wellness Daily on the back of his appearance at the recent 2019 World Business Forum, Stephen M.R. Covey said that when there's trust, it energises people.
"When there's distrust, when there's low trust in a team, in a culture, it exhausts people. It's debilitating, it's demoralising, and it's exhausting. [But] when trust goes up, the energy goes up, the joy goes up, it's more fun, people are happier, the satisfaction levels will go up, and people are more energised, and more creative, and more innovative, they're more engaged, they're more committed, they're more inspired, and they perform better," Mr Covey explained.
Low trust is just the opposite in every one of those points, he said.
"So there's increasing awareness that people are having to do more with less so often and they're exhausted, and more than ever before, what we need is a culture that will help reinforce the kind of engagement and energy versus be part of the problem, which while we've been asking people to do more with less, we're also exhausting them by not trusting them."
When it comes to building workplace trust, there isn't a one-size-fits-all approach, Mr Covey said, but rather, it needs to be intentional.
"So, you have clear expectations and you agree upon a process for accountability to those expectations. But absolutely, it includes an extension of trust to people. You don't just want to set people up to lose, or set people up to fail, and so you're intentional about it," he said.
"You use good judgement, and it could be in some situations where you're doing precisely that, where you're saying, 'Look, here's our objective. Here's what we're trying to do. Here's what we have to work with, and we're going to empower you and extend trust to you to figure out the best way to approach this. But here are some watch outs, here are some guidelines, here are some resources'."
If you then extend trust to people, Mr Covey said, they will be more creative, more innovative "than you might ever imagine".
"You can't really hold people accountable for results if you supervise their methods. But if you give people the freedom and the ability to be innovative and to create, they can come up with all kinds of things."
When asked about the extent to which leaders in professional services environments were breeding workplace trust, he said they are starting to become more aware of its necessity, but there is still a long way to go.
"But they're becoming more and more aware, and the reason is that our world is changing around us. It's shifting so fast. There's disruption everywhere, change everywhere, and you can't just command and control your way, if I can use that as a phrase. You know, a leadership style that's just based upon command and control is not very adaptive and responsive to a change and shift in environment where people need to be agile, and to be fast, and to move, and to create, and innovate."
"So they're becoming aware that to stay relevant, we've got to innovate, but we can't innovate if we don't collaborate, and we can't collaborate if we don't trust each other," he concluded.
Stephen M. R. Covey is a world-leading authority on trust, leadership, culture and empowerment. He is the former CEO of Covey Leadership Center, which, under his stewardship, became the largest leadership development company in the world. Stephen personally led the strategy that propelled his father's book, Dr. Stephen R. Covey's The 7 Habits of Highly Effective People.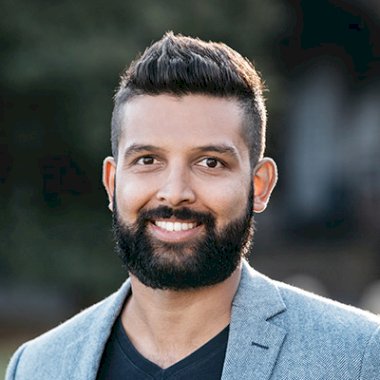 Jerome Doraisamy is a senior writer for Lawyers Weekly and Wellness Daily at Momentum Media.
Before joining the team in early 2018, Jerome is admitted as a solicitor in New South Wales and, prior to joining the team in early 2018, he worked in both commercial and governmental legal roles and has worked as a public speaker and consultant to law firms, universities and high schools across the country and internationally. He is also the author of The Wellness Doctrines self-help book series and is an adjunct lecturer at The University of Western Australia.
Jerome graduated from the University of Technology, Sydney with a Bachelor of Laws and Bachelor of Arts in Communication (Social Inquiry).
You can email Jerome at: [email protected] 
"Kindness is the language that the deaf can hear and the blind can see." – Mark Twain