The hidden symptoms of hay fever
Spring is upon us, as is hayfever season. But some of us may be exhibiting less obvious symptoms.
According to nationwide research conducted by Amcal Pharmacy, while nearly half (48 per cent) of Aussies suffer from hay fever, also known as allergic rhinitis, a large number reported symptoms such as headache (27 per cent), fatigue (25 per cent) and coughing (20 per cent), which can often be confused with other health conditions.
"Seasonal changes, particularly from cooler to warmer weather can exacerbate symptoms for hay fever sufferers, which is why so many sufferers report symptoms at their worst in spring," said Amcal senior pharmacist Brinley Hosking.
"Common symptoms such as sneezing are experienced by nearly three-quarters of sufferers (70.6 per cent) and a runny nose (58.4 per cent) is a close second, which can cause discomfort. Unsurprisingly, many of these symptoms can be confused with those of a common cold, so it can be perplexing to identify your exact health concern to ensure you're getting the right treatment."
Ms Hosking said that on top of the other regular symptoms, such as eye irritation (54.5 per cent) and a stuffy nose (48.2 per cent), other indicators of a hayfever flare-up that overlap with those of an upcoming cold include: throat itchiness (28.3 per cent), congestion (28.1 per cent), headache (27.3 per cent), fatigue (25.3 per cent), sinus pain (26 per cent) and coughing (19.5 per cent).
"The onset of symptoms can occur within mere minutes of exposure to triggers such as pollen, dust, hair or mould, and can have a wide-ranging effect on the sufferer's ability to sleep, work or concentrate," she noted.
"While there is no cure for hay fever yet, even the most debilitating symptoms can be managed effectively via over-the-counter medications, such as antihistamines, nasal spray and eye drops, coupled with professional advice from your local pharmacist."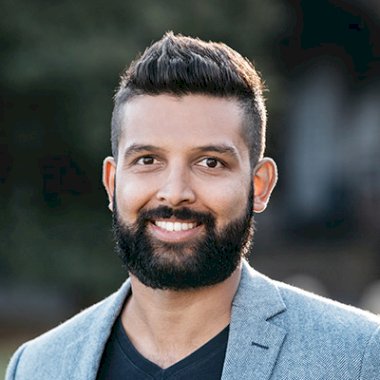 Jerome Doraisamy is a senior writer for Lawyers Weekly and Wellness Daily at Momentum Media.
Before joining the team in early 2018, Jerome is admitted as a solicitor in New South Wales and, prior to joining the team in early 2018, he worked in both commercial and governmental legal roles and has worked as a public speaker and consultant to law firms, universities and high schools across the country and internationally. He is also the author of The Wellness Doctrines self-help book series and is an adjunct lecturer at The University of Western Australia.
Jerome graduated from the University of Technology, Sydney with a Bachelor of Laws and Bachelor of Arts in Communication (Social Inquiry).
You can email Jerome at: [email protected] 
"Kindness is the language that the deaf can hear and the blind can see." – Mark Twain