The health benefits of hemp water
To learn more about hemp water – what it is, why it is important and its place in our respective wellbeing regimens – Wellness Daily sat down with self-styled 'mumpreneur' and owner of +hemp, Natalie Moubarak.
What is hemp water, and why is it so important for our health and wellbeing?
Hemp oil has anti-inflammatory and antioxidant properties, and benefits including increases to the immune system, decreases to cholesterol and has been linked to cardiovascular health. It also boasts amino acids, high levels of omega-3 and omega-6, as well as Gamma Linolenic Acid (GLA).
Hemp water – namely +hemp – combines all the nutrients and benefits from hemp oil, into an accessible drink that enables people to also enjoy those benefits. We've also added vitamin C in +hemp to give people added nutrients. Not only is hemp water a refreshing drink, it's also very hydrating. We have plenty of active people drink +hemp and taking it with them during them gym workouts and physical activities.
On the market, there is hemp-infused water and there is hemp-based water – +hemp is the latter. This is what makes us Australia's first true hemp beverage. We use high-quality organic hemp oil mixed with water and natural ingredients. The natural emulsifiers in +hemp enable the hemp oil to mix with the reverse-osmosis filtered water in the drink. 
How should the average Australian incorporate hemp water into their daily routine/diet? What are the options?
Hemp water can be incorporated into daily routines and diets easily and conveniently by drinking it like regular water. It's also better for you to drink, as it's similar to having regular water but with added nutritional benefits. There's no maximum as to the amount of hemp water you can drink – I drink up to three bottles a day of +hemp.
From my own experiences and seeing what people are doing on social media, my customers have been adding +hemp into their protein shakes and using it like a replacement to coconut water. One of the BPs in Sydney that stock the product have even created a +hemp slushie in their store – so there are plenty of ways to consume it.
What would you say to someone who is skeptical about such a wellness strategy?
Everyone has their own wellness strategy and it's important to find what works for them. Life is hard and we should be open to looking at the many ways we can look after and improve our wellbeing. There are nutritional benefits in +hemp, so there's really no harm in implementing it in your diet or lifestyle. It makes it easier for people to add vitamins and supplements into their busy schedule through a beverage they can have on the go.
Do you think such products will become more mainstream over time in Australia? Why or why not?
Hemp was only legalised as a food in Australia – in its seed form – in November 2017 so there is still a lot of reluctance by people who aren't aware of its benefits and associate it with recreational drugs. However, hemp seed is a strain of the cannabis plant but contains negligible traces of tetrahydrocannabinol found in cannabis – it has no psychoactive or hallucinogenic effects.
As more hemp food products come onto the market and people are more educated about its health and nutritional properties, I think it will become more mainstream over time. It's a matter of introducing it to the public and teaching them that it is a misunderstood health ingredient.
+hemp is already stocked in 65 retailers including selected IGA supermarkets and BP petrol stations – and the list is quickly growing. As it becomes more accessible for people, I think they'll be more open to trying hemp water and less fearful of the unknown. It's already popping up in cafes and health food stores in different forms of hemp food, so this will help in making it more mainstream when people can readily find it.
Natalie Moubarak is an entrepreneur and founder of Australian hemp water product, +hemp.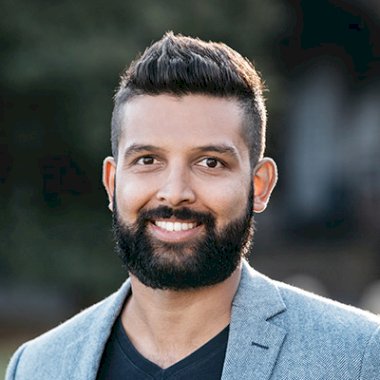 Jerome Doraisamy is a senior writer for Lawyers Weekly and Wellness Daily at Momentum Media.
Before joining the team in early 2018, Jerome is admitted as a solicitor in New South Wales and, prior to joining the team in early 2018, he worked in both commercial and governmental legal roles and has worked as a public speaker and consultant to law firms, universities and high schools across the country and internationally. He is also the author of The Wellness Doctrines self-help book series and is an adjunct lecturer at The University of Western Australia.
Jerome graduated from the University of Technology, Sydney with a Bachelor of Laws and Bachelor of Arts in Communication (Social Inquiry).
You can email Jerome at: [email protected] 
"Kindness is the language that the deaf can hear and the blind can see." – Mark Twain