Q&A: How to ask R U OK?, with Dr Kieran Kennedy
Today is R U OK? Day, but many of us still do not know how best to approach those close to us to ask the question. Dr Kieran Kennedy tells us how.
1. In general, do people have trouble asking their mates if they're okay?
Asking those closest to us about how they're doing, if they're OK and how their mental health might be going is something we often struggle with. Research shows that in much the same way as we often struggle to let others know we're not doing OK, it's common to find it difficult to ask a mate about how they're doing or let them know we've got concerns for their mental health. Stigma around mental health problems, not being sure if it's a good thing to ask and not knowing what to ask or how to help can be some of our biggest barriers to checking in.
Rates of speaking out to others about our mental health are far lower than reaching out for help for physical health issues. This is true for speaking to those closest to us, as well as getting help from health professionals. Recent statistics showed that for certain groups, as many as two-thirds of people with mental health difficulties never seek professional help. A proportion of these people will find it really difficult to open up to their friends and family about their struggles as well. Our reluctance to talk about our own mental health and struggles can mean it's also hard to open up this discussion with others – feeling awkward, anxious or worried about how best to ask a mate about their mental health is common but something we can work on and change.
2. How can we overcome these difficulties?
We overcome these difficulties by first and foremost recognising the importance of opening up the conversation and just asking. One of the biggest hurdles in addressing our mental health struggles is thinking about it and deciding to act in the first place. Tough spots with our mates' mental health and mind are often easier to miss than physical health issues or difficulties. It's exactly the reason why asking and opening up the conversation is so powerful. Remembering the potential good that can come from just asking and listening can be a way to overcome understandable awkwardness, anxiety or fears about raising the subject.
It can take moving through some level of anxiety or awkwardness to ask a mate if they're doing OK, or to tell them we're worried. But pushing through this difficulty is often helped by knowing that asking – no matter the response – has the chance to be ultimately more helpful than harmful. I often hear people talk about worrying that by asking, they'll make it worse, or that they won't know what to do or say. Removing the pressure here is key – the act of asking, and then just listening, is all we need to do first off. The more we all start talking about what's going on from the inside, getting the stigma and anxiety around it pushed aside, the easier it becomes on both sides.
3. What are the best ways for us to ask the right questions?
Asking the right questions in the right way can depend on the relationship we have with the other person, and the context. In general, it's helpful to come first from a place of caring and concern, leading in by letting your mate know you're asking because you care, and because you want to help in whatever way you can, is a good way to ease into the topic without questions coming across as blame or judgement. Let your mate guide the direction of the conversation, but don't be afraid to raise specifics if they're finding it hard.
For some people, asking the question in a relaxed face-to-face moment (a catch up at home over tea) might be best, while for others, asking the question when there's a "defuser" to help ease any awkwardness or anxiety works better. If talking about emotions or struggles isn't something you usually share with your mate or it's hard for them (or you), breaking into the convo while going for a drive, taking a walk or working on something together can be a good way to defuse things. This can be particularly helpful for blokes, with research pointing to improved sharing when men are active or doing something side-by-side rather than face-to-face. Beyond Blue has an idea I really love called the "Chat Lap", where going for a drive together and raising tricky topics or concerns then can help ease any anxiety around asking questions straight up or face-to-face.
In terms of what we're asking, there's no strict right or wrong. Again, however, leading in with care and support can help. It's best to keep it simple, and this can really help. Open the door with a "How you doing?" or "Are you OK?" An invitation can be a really helpful, non-threatening way to lead into things too – "Do you want to talk about it?" Letting our mates know we've noticed, we care and we want to listen is most often a foot in the door, and might be enough in itself to let them know you're there. Don't be afraid to ask specific questions or touch on things you've noticed – whether it's a mate's mood, odd behaviour or concerns around alcohol or drugs, it's OK to gently ask how they're feeling about those things specifically and whether they'd like to talk.
For our mates, and us, it's important to know that in these situations, there's no pressure to fix things or have all the answers. I talk to a lot of people who worry they won't know what to do if something "big" or really tricky comes up – it's good to know that our role for our mate is best used by just listening. Some gentle support to see a doctor, reach out to a professional or call through to a support line can go a long way too. Beyond Blue, The Black Dog Institute and Lifeline can be good places to start.
4. How can asking the right questions, in the right way, benefit our mates?
With our mind and mental health, sharing and talking is number one. The more we can process and get it out there, the more we can look towards change and getting help. Even if we can't help our mate specifically, we don't know the answers or it feels full on, it's important to know that even talking about struggles, and having someone just listen, can have a huge impact for a mate who's struggling with stress, strains or mental struggles. "Catharsis" is a age-old theory initially coined by Freud himself; healing and relief can come from merely sharing and releasing some of our anxieties, fears and struggles. We know that even knowing someone's in your corner, and is there to talk and listen, can be a massive positive for those going through mental illness. Physically and mentally, asking our mates how they're doing and checking in has the potential to benefit health on both sides.
Asking the question and talking about how we're thinking, feeling and doing has the potential to massively impact how our mates are doing. And by taking the time to ask the question gently and with the first off goal to just support and listen, we lessen the risk of our mate closing in further. The first step for most people is opening up to trusted friend and family, and one major benefit is that by broaching it, we might help increase the chance that our mate might move towards seeing their doctor or getting some professional help too if they need it.
5. Conversely, what are the dangers of not asking the right questions in the right way?
The concerns we have about asking the question, or asking it in the wrong way, usually far outweigh the actual "risks" around it. The myth of worrying we'll make it worse by asking needs to be the first thing we put aside. Talking or asking about difficult things or mental health struggles isn't linked to an increased risk of something worse happening. .
It's helpful to remember though that when we're going through mental struggles and tough times, it can be easy to self-blame, react to suspected criticism and react in ways we might not normally. For this reason, it's important to lead in by letting our mate know we're there to listen and support, not judge. Asking (or telling) a mate about our concerns in a critical or confronting way might risk making someone less likely to open up and talk. The lecture style talk, or trying too hard to fix things, might risk coming off this way too. The goal with talking to a mate about how they're doing mentally is to make them feel safe and supported.
6. Anything else?
The main message here is that it's massively important to be thinking about our thinking and feeling what we're feeling. The same goes for when we're looking out for and wanting to help our mates. Sharing our physical pains and check-ups is a lot more common, and often easier, but the same should go for our mental struggles and worries. In general, it's hard to share our concerns about our mental health or during times we're feeling vulnerable – this is no different for our mates, so it's vital we take the first step and open the door for talking about it.
Dr Kieran Kennedy is a medical doctor and psychiatry resident with degrees in psychology, physiology and medicine/surgery. You can find him on Instagram at @drkierankennedy.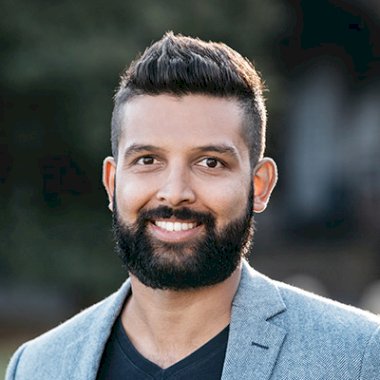 Jerome Doraisamy is a senior writer for Lawyers Weekly and Wellness Daily at Momentum Media.
Before joining the team in early 2018, Jerome is admitted as a solicitor in New South Wales and, prior to joining the team in early 2018, he worked in both commercial and governmental legal roles and has worked as a public speaker and consultant to law firms, universities and high schools across the country and internationally. He is also the author of The Wellness Doctrines self-help book series and is an adjunct lecturer at The University of Western Australia.
Jerome graduated from the University of Technology, Sydney with a Bachelor of Laws and Bachelor of Arts in Communication (Social Inquiry).
You can email Jerome at: [email protected] 
"Kindness is the language that the deaf can hear and the blind can see." – Mark Twain