Nature's inextricable link to wellness and resilience
When one feels despondent, the support of close friends and family can be invaluable. Another vital source of strength emanates from nature, says Catherine DeVrye. 
In her new book, author and international resilience speaker Catherine DeVrye notes that nature heeds no creed, colour or community to "transcend genders, borders, politics and centuries". 
Mother Nature continually teaches us about what it takes to survive in the world - if only we'd listen, she writes. 
Life is in our hands, and resilience is crucial when times get tough, she argues, and the lessons we learn from nature - if we take the time to immerse ourselves in its wonder - can make all the difference. 
Wellness Daily spoke with Catherine about some of the benefits of getting out in nature, why those who are not inclined to step outside should take the plunge, and what she personally has gained from such ventures.
1. When did you learn that nature could be so beneficial for health and wellbeing? What impact did it have upon you?
Most of my life, I had sensed that 95 per cent of the time, I somehow felt refreshed after time spent in nature, not just on a glorious sunny day, but even after a walk in the rain. Only when compiling this book did I discover research to back up that hunch.
But, let's be frank, there are some times in nature that make you feel worse. I'm not talking about obvious natural disasters but situations such as being caught in an unexpected thunderstorm with inadequate clothing and catching a cold. 
2. How easy do you find incorporating ventures into nature into your daily schedule? 
Like most things worthwhile, it may take a bit of initial planning and discipline, until it becomes a habit. And, like most people, I'm time-poor during a busy speaking schedule that often involves unpredictable travel.
It's easy to be busy being busy and make excuses, if only to yourself, that you don't have the time or maybe even guilty that you "should" be doing something else. To avoid that, I actually schedule "exercise, stretch, nurture" on my calendar as a recurring "task" that I tick off daily with a sense of satisfaction.
3. Are there different ways that one can utilise nature to improve their health and wellbeing (i.e. different locations, activities, etc.), or are there environments where a "one size fits all" approach will work?
Just as no two sunrises are the same, no two people are the same in terms of what works for them. You don't need to scale the Himalayas or be a fanatical gardener. A stroll in a park might be more your cup of tea, alone or with friends. One size does not fit all.  
4. What would you say to someone who is skeptical about getting out into nature in order to aid their health and wellbeing? 
Healthy skepticism is a good thing. So is being healthy. That's not to suggest you sunbake in nature for hours (definitely not a good thing) or hug a tree each morning. But don't believe me - there's research from leading universities to show that time spent in nature can benefit mental wellbeing. It's certainly no "instant fix" for whatever is troubling you - but is important to get away from your computer and have a mental detox amidst fresh air.
Catherine DeVrye is a best-selling author and international resilience speaker. Her latest book is The Gift of Nature: inspiring hope and resilience.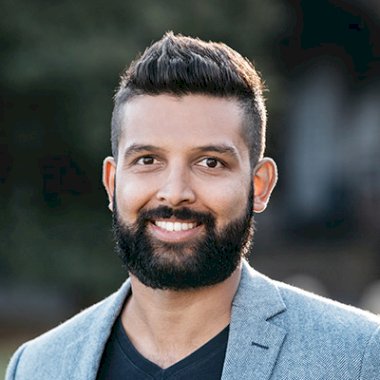 Jerome Doraisamy is a senior writer for Lawyers Weekly and Wellness Daily at Momentum Media.
Before joining the team in early 2018, Jerome is admitted as a solicitor in New South Wales and, prior to joining the team in early 2018, he worked in both commercial and governmental legal roles and has worked as a public speaker and consultant to law firms, universities and high schools across the country and internationally. He is also the author of The Wellness Doctrines self-help book series and is an adjunct lecturer at The University of Western Australia.
Jerome graduated from the University of Technology, Sydney with a Bachelor of Laws and Bachelor of Arts in Communication (Social Inquiry).
You can email Jerome at: [email protected] 
"Kindness is the language that the deaf can hear and the blind can see." – Mark Twain