Middle-aged Aussies make up most of our substance abuse patients
New patient treatment data from a leading mental health hospital reveals that older Australians, particularly women, have been seeking treatment for substance abuse.
Wesley Hospital, located in Kogarah and Ashfield, reports that in 2017, 44 per cent of overnight patients receiving treatment for substance abuse were aged between 45 and 64 years – the highest of any age group – up from 35 per cent in 2016. The number of female patients receiving overnight treatment for substance abuse also increased to 51 per cent in 2017, up from 44 per cent in 2016.
Dr Lisa Juckes, a leading addictions psychiatrist and clinical director of the Addictions Recovery Unit at Wesley Hospital in Ashfield, said the growth could be attributed to the large number of women suffering from significant trauma, together with other mental health factors. 
Recovery programs need to address the increase in older generations seeking treatment, she posited, by being more trauma-informed and addressing the significant psychiatric comorbidity with alcohol and other substance use issues. 
"There are rising numbers of middle-aged people, particularly women, whose relationship with alcohol has reached concerning levels who are seeking treatment from our service," she said. 
"Substance abuse stems from a number of causes, such as self-medicating for anxiety, depression and stress, but it is also commonly the result of early life trauma and domestic violence, which can have a long-lasting impact on a woman. And alcohol and other substance use can be part of an attempt to cope with the painful sequel."
The Wesley Hospital said its findings are in line with the National Drug Strategy Household Survey, which shows high-risk drinking is rising among 40-to-69-year-olds. 
Among females, those in their 50s are now the most likely to exceed the lifetime risk guidelines for alcohol, rising from 11.2 per cent in 2007 to 13 per cent in 2016. 
Conversely, there was a sharp decline among people aged 18 to 24. 
"Historically, women aged 18 to 29 were more likely to exceed the lifetime risk guidelines for alcohol and drugs, but this statistic is changing," Dr Juckes said. 
"We're seeing older people coming forward for substance abuse treatment who have developed problems later in life, but the majority had started using when they were younger, and the cohort is now ageing."
"Many are experiencing adverse physical and mental health consequences as a result of their using, perhaps over more than two or three decades. The social disability is also significant with many having lost employment, broken relationships, and facing homelessness and poverty."
An added concern, according to Dr Juckes, is the increasing number of people in their 40s and 50s seeking treatment for cocaine, methamphetamine and other drugs, although specific treatment programs for them are unavailable. 
"It's vital that people approaching or traversing middle-age – and who fall into the category of heavy or 'grey area' drinkers or are drug dependent – take active measures to reassess their relationship with drugs and alcohol," she said. 
"Although people find it hard to talk to someone about their addiction – which often results in delaying treatment – there are programs available that, in addition to medical care, can assist a person to modify their lifestyle, such as Wesley Hospital's evidence-based psychological therapy programs."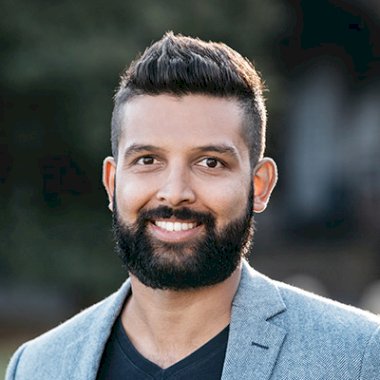 Jerome Doraisamy is a senior writer for Lawyers Weekly and Wellness Daily at Momentum Media.
Before joining the team in early 2018, Jerome is admitted as a solicitor in New South Wales and, prior to joining the team in early 2018, he worked in both commercial and governmental legal roles and has worked as a public speaker and consultant to law firms, universities and high schools across the country and internationally. He is also the author of The Wellness Doctrines self-help book series and is an adjunct lecturer at The University of Western Australia.
Jerome graduated from the University of Technology, Sydney with a Bachelor of Laws and Bachelor of Arts in Communication (Social Inquiry).
You can email Jerome at: [email protected] 
"Kindness is the language that the deaf can hear and the blind can see." – Mark Twain