Mental toughness: What is it and why do I need it?
Mental toughness is the answer to a lot of life's issues and challenges, writes Danielle Buckley.
Sometimes life can be hard. Whether a series of unfortunate events, bad news, breakups, sickness or just the hustle of getting through life, it's easy to feel defeated.
But have you ever wondered why some people seem to get ahead and keep moving forward while others don't?
The answer is mental toughness. Mental toughness is the ability to consistently perform well despite pressure, stress and challenges that might get in your way. It is about being resilient and bouncing back after setbacks as well as being able to spot opportunities and take them when needed. It is a mindset, a choice. When we embrace it, it allows us to perform at our best no matter how difficult things might be.
Mental toughness is not a talent, or a trait, it is a learned skill that you can develop and build with practice. So next time you find yourself saying, "I don't know if I can do this", try these tips below to engage your mental toughness mindset.
Be committed
Think of your journey not as a sprint, but a marathon. This is all about your "stickability". You should set goals and work towards them, even if there are problems and barriers in the way.
When times get tough, it is easy to fall into despair and hopelessness, and a feeling that it will never get better. It will always get better, so get up, refocus and look at the long-term goal.
See opportunity, not challenge
So, you hit a roadblock. While we can't always control the situations we find ourselves in, we can control how we react and respond. Reframe your setbacks so they are not challenges but opportunities to learn and grow. Try saying, "I'll teach myself to handle this."
Take control
Our emotional brain loves to hijack the way we live our life. When it does, it's easy to end up focusing on all the possibilities or focus on all that could go wrong.
Instead, when faced with a challenge, try to keep calm, engage your logical brain and foster the feeling that you are in control of your life. To do this, try asking yourself, "What is a better way to respond in this situation?"
Be confident
Be confident in your abilities. There is no reason why you can't handle whatever life has thrown at you. Sure, it might not be ideal, but emotions are fleeting, so work out how you will deal with it and move on. To do this, say, "I got this."
Why does this matter to me?
Being mentally tough improves your wellbeing. Research shows that people who are higher in mental toughness experience less stress and less symptoms of depression. This means that when problems arise, and they will, those who are mentally tough will cope better and not let stress and negativity take over their lives.
Also, when we flick the switch and start thinking with a mentally tough mindset, we switch on our "I got this" attitude, so we become less afraid to pursue our goals because we are confident in ourselves. Not only that, at work, people who are mentally tough are more engaged, contribute to a positive culture, accept responsibility for their actions and are more likely to volunteer for learning opportunities.
Whether at home, at work or in between, learning how to become mentally tough not only helps us handle the many setbacks life throws but allows us to thrive despite adversity. So, what are you waiting for?
Danielle Buckley is a positive psychology coach with 15 years of experience.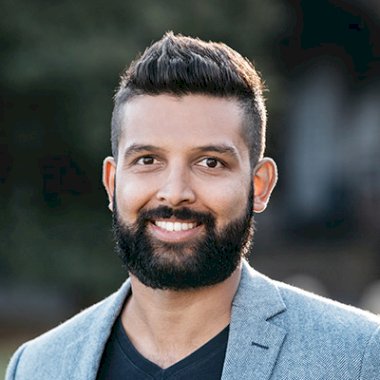 Jerome Doraisamy is a senior writer for Lawyers Weekly and Wellness Daily at Momentum Media.
Before joining the team in early 2018, Jerome is admitted as a solicitor in New South Wales and, prior to joining the team in early 2018, he worked in both commercial and governmental legal roles and has worked as a public speaker and consultant to law firms, universities and high schools across the country and internationally. He is also the author of The Wellness Doctrines self-help book series and is an adjunct lecturer at The University of Western Australia.
Jerome graduated from the University of Technology, Sydney with a Bachelor of Laws and Bachelor of Arts in Communication (Social Inquiry).
You can email Jerome at: [email protected] 
"Kindness is the language that the deaf can hear and the blind can see." – Mark Twain