Mental health orgs welcome Productivity Commission draft report
The Productivity Commission's Mental Health Inquiry draft report is out, and both Beyond Blue and SANE Australia have commended its recognition of the need for substantial changes to how such health issues are managed.
The draft report of the Productivity Commission's inquiry into mental health was handed down recently and posited that "a generational shift is needed" in order to ensure that long-term reform is maintainable.
Among the areas for reform identified were: prevention and early intervention for mental illness and suicide attempts, the closing of critical gaps in healthcare services, investment in services beyond mental health, assistance to get into work and enable early treatment of work-related mental illnesses, and "fundamental reform" to care co-ordination, governance and funding arrangements.
Beyond Blue chair Julia Gillard, AC, commended the commission for recognising the need for substantial change to the way Australia addresses mental health issues.
"The Productivity Commission has produced a thoughtful analysis on the need for sweeping structural reform to Australia's mental health system," the former prime minister said.
"It recognises that governments and the sector must work together and get it right, not just for economic reasons, but for the millions of Australians who are managing mental health issues, and who are working to achieve their best possible mental health.
"The commission's message is clear – reform is complex, but it is absolutely vital to the nation's social and economic future. It's not about brands or programs; it's about people and communities. As a sector we must come together and make the most of this opportunity to secure profound, positive change."
Beyond Blue CEO Georgie Harman agreed with the commission's view that there was a need for a major rethink of how mental health care was funded and co-ordinated.
"We can and must improve mental health care outcomes. We can and must reform funding arrangements and clarify once and for all the roles and responsibilities between governments," she said.
"We can and must offer better co-ordination and integration of supports and services for people, families and communities."
Ms Harman said the focus on prevention, early intervention and supports that went beyond the mental health system were vital.
"The commission recognises that the mental health system alone cannot adequately support Australia's mental health needs, which range from staying well to supporting those with intensive needs," she said.
"Many of the required supports need to come from outside the health system, from areas like housing, education, employment and the justice system. With half of all mental health issues emerging by the age of 14, we strongly support the commission's view that we must be doing more to support children, young people and their families."
SANE Australia also welcomed the draft report, and said that if the recommendations are fully implemented, with appropriate ongoing funding, it will make a real difference in the lives of people affected by complex mental health issues.
SANE Australia CEO Jack Heath said the report provides the evidence base for much needed nation-wide reform and reinforces SANE's call for the need to reduce stigma and discrimination.
"We know that stigma and discrimination lead to substantially poorer health and social outcomes and can significantly impact the length and quality of people's lives," he said.
SANE was receptive to the focus on improved early intervention and prevention, however cautioned on the need to also ensure that mental health reform benefits people of all ages.
"We must not forget the mental health needs of people once they turn 26 years of age. Future recommendations need to be inclusive of people of all ages and improve mental health care across the lifespan, including for older adults and seniors," Mr Heath said.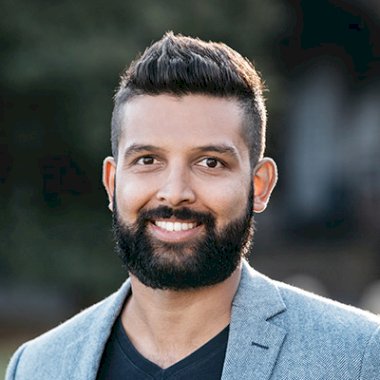 Jerome Doraisamy is a senior writer for Lawyers Weekly and Wellness Daily at Momentum Media.
Before joining the team in early 2018, Jerome is admitted as a solicitor in New South Wales and, prior to joining the team in early 2018, he worked in both commercial and governmental legal roles and has worked as a public speaker and consultant to law firms, universities and high schools across the country and internationally. He is also the author of The Wellness Doctrines self-help book series and is an adjunct lecturer at The University of Western Australia.
Jerome graduated from the University of Technology, Sydney with a Bachelor of Laws and Bachelor of Arts in Communication (Social Inquiry).
You can email Jerome at: [email protected] 
"Kindness is the language that the deaf can hear and the blind can see." – Mark Twain