Learning how to be a good mentee
According to a global recruitment firm, two-thirds of Australians are unsure what's required from them as a mentee.
Mentorships are a "proven method of upskilling and developing your expertise on-the-job", argues global recruitment firm Hays.
But, while a mentor's expectations are clear, two-thirds of Australians are unsure what's required from them as a mentee, it noted.
According to its research, Hays said only 35 per cent of people are confident that they know what's expected of them when being mentored.
Further, almost half (48 per cent) said they understood to some extent, while 17 per cent admitted to having no idea.
"Often people assume it's the mentor who shoulders the responsibility of ensuring a successful outcome from a mentorship, but the reality is that the mentee has a greater obligation to make the relationship work – and has much more at stake," said Hays managing director in Australia and New Zealand Nick Deligiannis.
There are six key ways that one can be an effective mentee, Hays outlined:
Respect your mentor's time
Your mentor is voluntarily giving up their time to pass on their skills and knowledge to help your career develop, Mr Deligiannis said, and so you should be flexible and accommodate their schedule when sending each meeting invite.
"Arrive a few minutes early to each appointment and always be thankful for their time," he said.
"Understand that sometimes schedules change at the last minute – and if you are the one who needs to reschedule, try to give plenty of notice."
Communicate your purpose
You also need to be clear about what you want to achieve from a mentorship to avoid wasting each other's time, he continued.
"Your mentor is not a mind reader, so set and discuss your specific objectives and then arrive at each meeting with questions or an agenda aligned to your overall goal," he advised.
"It may help to make a note of questions that come to mind throughout your working week that you could ask in your next meeting."
Be prepared
Before every meeting with your mentor, Mr Deligiannis said that you prepare or collate relevant examples of your work.
"For example, if you're asking your mentor for advice on report writing, bring along a draft report you are working on. This allows your mentor to provide relevant and practical advice," he said.
Use new skills
A mentor will provide you with useful knowledge, guidance and advice, he said which will only be beneficial if you use it.
"Don't waste your mentor's time – and your own – by failing to put into practice the new skills they've shared with you," he said.
Provide feedback
"Mentors want to know that their time and effort [are] having a positive impact on you. After all, they've invested time in you that they could have spent elsewhere," he said.
As such, Mr Deligiannis suggested that you always share with your mentor the successes you've had following their guidance.
Seek out multiple mentors
Finally, he noted that you can have more than one mentor simultaneously.
"No one person is proficient in every skill or competency you want to master, so do not expect a mentor to provide guidance on topics outside their scope of expertise," he said.
"Instead, have multiple mentors to cover all the areas you want to develop."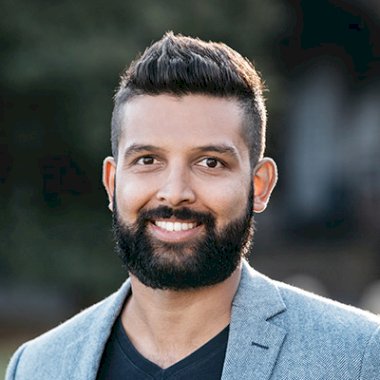 Jerome Doraisamy is a senior writer for Lawyers Weekly and Wellness Daily at Momentum Media.
Before joining the team in early 2018, Jerome is admitted as a solicitor in New South Wales and, prior to joining the team in early 2018, he worked in both commercial and governmental legal roles and has worked as a public speaker and consultant to law firms, universities and high schools across the country and internationally. He is also the author of The Wellness Doctrines self-help book series and is an adjunct lecturer at The University of Western Australia.
Jerome graduated from the University of Technology, Sydney with a Bachelor of Laws and Bachelor of Arts in Communication (Social Inquiry).
You can email Jerome at: [email protected] 
"Kindness is the language that the deaf can hear and the blind can see." – Mark Twain