Kids who call mental health hotlines 'may just be the tip of the iceberg'
Mental Health Month is a timely reminder that children need to be better encouraged to seek help, particularly boys, argues one youth advocacy group.
October is, as always, Mental Health Month, and thus now is a "compelling time" to raise awareness around the number of mental health-related issues reported to Kids Helpline, says yourtown chief executive Tracy Adams.
According to Kids Helpline, mental health issues and thoughts of suicide accounted for 59 per cent of all contacts made last year by children and young people.
"Each year we see an increase in mental health, emotional wellbeing and suicide-related concerns, they now account for 59.2 per cent or 39,812 of all counselling contacts. Adolescents with mental health problems report higher rates of suicidal ideation and other risky behaviours," said Ms Adams.
"Our concern is that this may be just the tip of the iceberg as only a small percentage of kids actually seek help. We really need to encourage more help-seeking among children and young people, particularly among boys."
ABS data shows, Ms Adams continued, that 458 children and young people aged under 25 years died by suicide in Australia last year with 22 of them were children aged 14 years or younger.
Among adolescents aged between 15 and 19 years, she added, 40 per cent of all deaths were a result of a young person ending their own life.
"What is particularly concerning is the rapid increase in the suicide rate for young people. Over the past 10 years the overall suicide rate has increased by approximately 13 per cent but the suicide rate for young people aged 15 to 19 years has increased by more than 70 per cent. Ten years ago, children and teenagers had the lowest suicide rate of any age group, but that's no longer the case," yourtown said in a statement.
"According to the National Mental Health Commission ABS data, 600,000 Australian children between the ages of 4 and 17 are affected by a mental health problem each year with tens of thousands of those calling services like Kids Helpline."
"One in four people aged 16 – 24 experiences some form of mental illness each year and three-quarters of all mental illness manifests in people under the age of 25," Ms Adams noted.
"But there's still a lot of stigma and confusion around the topic, young people are feeling isolated, alienated and extremely sad, that's where early intervention and accessing crucial help 24/7 with trained counsellors at no cost can help.
"Increasingly, young people are calling with an urgent concern such as suicidal thoughts. This form of teen help-seeking can be accessed via telephone call, text message or online chat, with web chats more comfortable for some young people. As a result, we are seeing longer counselling sessions and increasing numbers of young people who require regular support.
"The growing numbers of mental health and suicide-related concerns is disturbing but it is a positive sign that many young people are now seeking help to manage these issues."
If young people want to talk to someone, they can call Kids Helpline at 1800 551 800, 24 hours a day, seven days a week, or use email or web counselling services on www.kidshelpline.com.au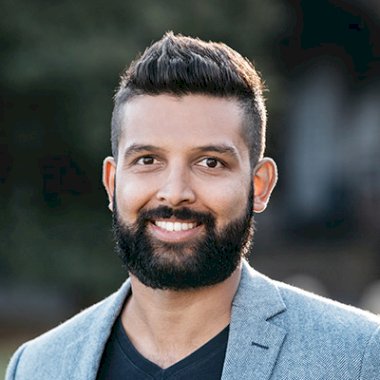 Jerome Doraisamy is a senior writer for Lawyers Weekly and Wellness Daily at Momentum Media.
Before joining the team in early 2018, Jerome is admitted as a solicitor in New South Wales and, prior to joining the team in early 2018, he worked in both commercial and governmental legal roles and has worked as a public speaker and consultant to law firms, universities and high schools across the country and internationally. He is also the author of The Wellness Doctrines self-help book series and is an adjunct lecturer at The University of Western Australia.
Jerome graduated from the University of Technology, Sydney with a Bachelor of Laws and Bachelor of Arts in Communication (Social Inquiry).
You can email Jerome at: [email protected] 
"Kindness is the language that the deaf can hear and the blind can see." – Mark Twain