Gender equality 'a long way' off for Victoria, report shows
Women continue to face sexism and inequality across the board in the Garden State, according to a recent report.
The Gender Equality Baseline Report, released by the Andrews government in Victoria, "gives a true measure of where we are today – and what we need to do to get to where we want to be for Victorian women and girls", Victorian Minister for Women Gabrielle Williams said.
The development of a Gender Equality Baseline is a key component of Victoria's gender equality strategy, she said in a statement, and will "provide a way to measure progress towards gender equality in Victoria over time". A progress report is expected for 2022.
Among the findings are that:
• Victorian women are retiring with an average superannuation balance 42 per cent lower than men ($157,049 for women, compared with $270,710 for men);
• Women are almost twice as likely to experience homelessness. Some 74,839 women accessed Victoria's Specialist Homelessness Service in 2017-18, compared with 42,033 men;
• Only 32.5 per cent of women reported feeling safe walking alone after dark, compared with 62.5 per cent of men; and
• Only 28.5 per cent of Victorian men were likely to take bystander action when witnessing sexism, compared with 62.9 per cent of women.
The report is a snapshot of gender equality in Victoria, Ms Williams noted, relying on more than 20 data sources from organisations such as VicHealth, the Australian Bureau of Statistics, the Victorian Department of Education and Training, and the Victorian Equal Opportunity and Human Rights Commission.
"This report clearly tells us we've got a significant way to go when it comes to achieving gender equality – and that's why what we're doing is so important," Ms Williams said.
"We're not going to be deterred from our efforts to make Victoria a fair and equal place for women and girls, because it's 2019 and we deserve every opportunity to succeed."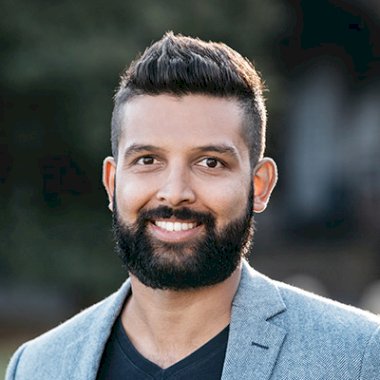 Jerome Doraisamy is a senior writer for Lawyers Weekly and Wellness Daily at Momentum Media.
Before joining the team in early 2018, Jerome is admitted as a solicitor in New South Wales and, prior to joining the team in early 2018, he worked in both commercial and governmental legal roles and has worked as a public speaker and consultant to law firms, universities and high schools across the country and internationally. He is also the author of The Wellness Doctrines self-help book series and is an adjunct lecturer at The University of Western Australia.
Jerome graduated from the University of Technology, Sydney with a Bachelor of Laws and Bachelor of Arts in Communication (Social Inquiry).
You can email Jerome at: [email protected] 
"Kindness is the language that the deaf can hear and the blind can see." – Mark Twain