Even just 50 minutes of running per week can reduce risk of death
Good news for those who don't have enough time for exercise during the week: Going for a run as little as once a week, or less than 50 minutes each week, can significantly lower the risk of death.
Research conducted by the Institute for Health and Sport at Victoria University saw a systematic review of existing scientific literature and found 14 studies on the association between running participation and risk of death, which involved a cumulative 232,149 people whose health had been tracked for between 5.5 and 35 years.
Associate Professor Zeljko Pedisic and his team of researchers combined the results of included studies and they discovered that compared with people who did not run at all, those who ran had:
• 27 per cent lower risk of death from all causes;
• 30 per cent lower risk of death from cardiovascular disease; and
• 23 per cent lower risk of death from cancer.
Such benefits were found even for those running as little as once a week or less than 50 minutes a week, the researchers noted, adding that they found no evidence that the benefits increase with higher amounts of running.
"This is good news for those who don't have much time on their hands for exercise, but it shouldn't discourage those who enjoy running longer and more often," Associate Professor Pedisic said.
While some clinicians may have been discouraged from promoting running as a part of "lifestyle medicine" – because vigorous exertion has been linked with sudden cardiac death – this study shows that in the general population, the benefit of running outweighs this risk, the researchers said.
Australia is a "nation of runners", they continued, with nearly 1.35 million people aged 15 years and over participating in the activity, and with the number of recreational runners doubling from 2006 to 2014.
The benefits of running found in this study have "important implications for the health of the nation", they said, concluding that increased rates of participation in running, regardless of its "dose", would most likely lead to substantial improvements in population health and longevity.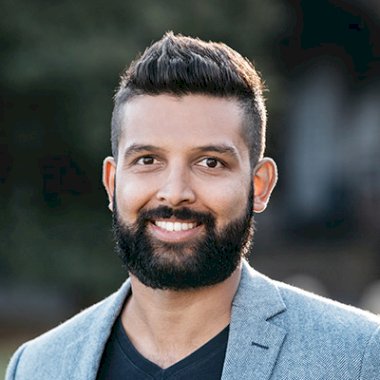 Jerome Doraisamy is a senior writer for Lawyers Weekly and Wellness Daily at Momentum Media.
Before joining the team in early 2018, Jerome is admitted as a solicitor in New South Wales and, prior to joining the team in early 2018, he worked in both commercial and governmental legal roles and has worked as a public speaker and consultant to law firms, universities and high schools across the country and internationally. He is also the author of The Wellness Doctrines self-help book series and is an adjunct lecturer at The University of Western Australia.
Jerome graduated from the University of Technology, Sydney with a Bachelor of Laws and Bachelor of Arts in Communication (Social Inquiry).
You can email Jerome at: [email protected] 
"Kindness is the language that the deaf can hear and the blind can see." – Mark Twain