Breaking free from our self-imposed prisons
Khalil Osiris spent 20 years of his life in prison. However, he used his time in incarceration to transform his life and emerge with a deep understanding of how to use personal crisis and challenges as opportunities for self-improvement.
Speaking to Wellness Daily about his new book, A Freedom That Comes From Within, Mr Osiris said that as a young man growing up in the United States, he struggled with identity, turned to a life of crime, and subsequently landed himself in prison twice.
He spent, ultimately, all but three years from the age of 17 to 40 behind bars, he noted.
But he discovered that it is liberating – life-changing, even – to discover a personal and existential freedom that can only come from within. Prison is, in essence, broader than simply physical bars… it also encapsulates our attitudes to life.
Nowadays, he currently splits his time between South Africa and the United States, speaking in schools, prisons and corporations, and also conducts workshops focused on personal transformation and overcoming self-imposed limitations.
"A freedom that comes from within is an intensely personal freedom that is ever-present and inexhaustible irrespective of anything external in our lives. It is a freedom that exists and liberates you from how powerless and limited you may perceive yourself to be," he explained.
"When you find your own inner freedom, you are able to defeat self-sabotaging beliefs that limit your happiness and existence."
There are major limitations to our daily existence, Mr Osiris continued, if one is self-imposed – both in their thinking and their actions.
"The prison of self-imposed limitations is a prison of our own making that limits us in some way, whether we're conscious of it or not. It is a prison constructed by our doubts and fears, past experiences, negative thoughts and attitudes," he advised.
"In our self-imposed prison we are deluded into thinking that nothing more is possible for us and we remain in this self-made prison year after year."
There are consequential flow-on benefits, he said, to other areas of one's life if they are able to break free of that internal prison.
"This is the kind of freedom that inspires us to make more conscious, positive choices and establish a strong, quiet center from which to live a more fulfilling and meaningful life."
When asked about the most useful, practical strategies that individuals across the board could implement, Mr Osiris pointed to use of what he dubbed the "five keys to freedom".
"These are keys or strategies that we use to unlock and discover our freedom from within. The keys to freedom are silence and stillness, openness and allowing, faith and spirituality, willingness and honesty and deep questioning," he concluded.
Khalil Osiris is the author of A Freedom That Comes From Within and is an international speaker on restorative justice and transformational leadership.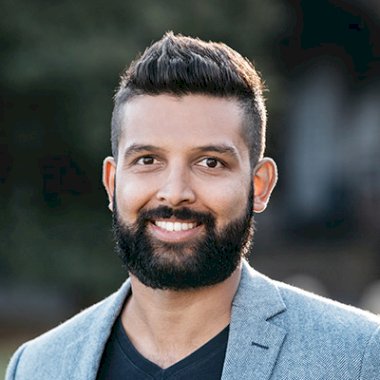 Jerome Doraisamy is a senior writer for Lawyers Weekly and Wellness Daily at Momentum Media.
Before joining the team in early 2018, Jerome is admitted as a solicitor in New South Wales and, prior to joining the team in early 2018, he worked in both commercial and governmental legal roles and has worked as a public speaker and consultant to law firms, universities and high schools across the country and internationally. He is also the author of The Wellness Doctrines self-help book series and is an adjunct lecturer at The University of Western Australia.
Jerome graduated from the University of Technology, Sydney with a Bachelor of Laws and Bachelor of Arts in Communication (Social Inquiry).
You can email Jerome at: [email protected] 
"Kindness is the language that the deaf can hear and the blind can see." – Mark Twain