Achieving success through improved accountability
Having accountability is one sure way of setting up your team for success, writes James Short.
Individually, this is also an important measure of a team member's success. This trait shows how engaged and invested the team member is to the current project. It shows how that individual is willing and ready to tackle the challenge at hand.
Expect nothing less as that person will give it everything they have to complete the task up to your standards. Expect the best results from a person who is willing to take responsibility.
They are always laying it on the line for each project that they get to work on. To them, the stakes are always high and there is no margin for error. They aim for perfection.
One person can make a lot of difference, but imagine if the whole team has the same sense of accountability. The road to success would be so much easier since you can now focus on the other important aspects of your business.
Whether you are a start-up company or already an established one, working on improving your staff's accountability is a great way to start your journey to success.
Don't shy away from difficult conversations
Holding your team members accountable has a bad reputation for being too confrontational. It conjures up images of uncomfortable situations where you have to reprimand a certain employee or employees for not performing up to standards.
It does not have to be. The so-called "difficult conversation" does not have to be, well, difficult. Have that conversation if the staff member is not performing up to your standards. The trick is to not focus on the person but on the performance.
Try to see it from their point of view and walk through the whole process on how they were able to achieve the end result. Work together on how you can improve the situation. Communicate.
Clarify your reporting structure
In order for your operations to go smoothly, you need to have a solid structure in place. This also includes accountability. You need to have a clear structure that explains who will report to who.
Make sure that everyone in the team knows who can approve and authorize. Re-examine your current structure and check if there is a clear channel to report on your staff's work and the accountability that comes with it. Better yet, ask your team if the reporting process is clear.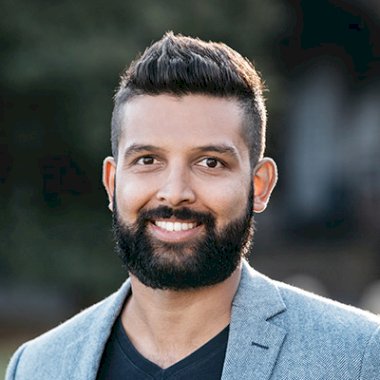 Jerome Doraisamy is a senior writer for Lawyers Weekly and Wellness Daily at Momentum Media.
Before joining the team in early 2018, Jerome is admitted as a solicitor in New South Wales and, prior to joining the team in early 2018, he worked in both commercial and governmental legal roles and has worked as a public speaker and consultant to law firms, universities and high schools across the country and internationally. He is also the author of The Wellness Doctrines self-help book series and is an adjunct lecturer at The University of Western Australia.
Jerome graduated from the University of Technology, Sydney with a Bachelor of Laws and Bachelor of Arts in Communication (Social Inquiry).
You can email Jerome at: [email protected] 
"Kindness is the language that the deaf can hear and the blind can see." – Mark Twain