43% of Aussie youths say mental health is their top concern
New findings from Mission Australia show that mental health concerns, including coping with stress, are the number one issue for teenagers aged between 15 and 19, and such concern has doubled in the past three years. 
The 2018 Youth Survey, undertaken by Mission Australia, surveyed a record 28,286 young people across Australia in its 17th year of running. The survey was distributed nationally throughout schools and organisations with the aim of identifying young people's values, aspirations and concerns. 
Fifty-five per cent of those surveyed were female, 42 per cent were male, and 6 per cent identified as Aboriginal or Torres Strait Islander. 
In this year's findings, the top three personal concerns for those surveyed were coping with stress (43 per cent), school or study problems (34 per cent) and mental health more broadly (31 per cent). 
The top issues identified in Australia by those who partook were mental health concerns (43 per cent), alcohol and drugs (29 per cent) and equity and discrimination (23 per cent). 
Alarmingly, the number of young people identifying mental health as an issue of national importance has doubled in the last three years, the research said, going from 21 per cent to 43 per cent.
When questioned about happiness, the majority of respondents (62.3 per cent) indicated that they were happy or very happy with their lives overall. However, males reported such happiness at higher levels than females, with 67.8 per cent of males identifying as such compared to 59.1 per cent of females. 
Sentiment about prospects for the future remained relatively unchanged from previous years, the survey said, with 62.2 per cent feeling either positive or very positive about the future; 27.9 per cent said they felt neither positive nor negative about future prospects; and 9.9 per cent said they felt either negative or very negative about the future. 
Mission Australia made numerous recommendations for state and federal governments, as well as advocacy organisations, in the wake of the survey's findings, including the provision of "evidence-based universal mental health prevention and intervention programs in schools". 
In addition, it suggested expanding "programs to support young people to re-engage with education and provide resources to prepare young people for future work".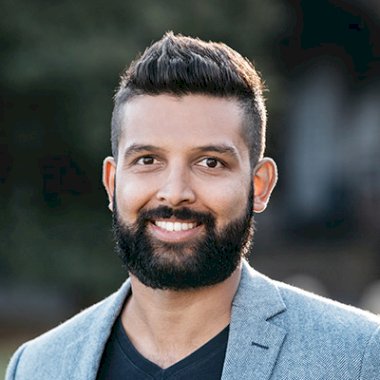 Jerome Doraisamy is a senior writer for Lawyers Weekly and Wellness Daily at Momentum Media.
Before joining the team in early 2018, Jerome is admitted as a solicitor in New South Wales and, prior to joining the team in early 2018, he worked in both commercial and governmental legal roles and has worked as a public speaker and consultant to law firms, universities and high schools across the country and internationally. He is also the author of The Wellness Doctrines self-help book series and is an adjunct lecturer at The University of Western Australia.
Jerome graduated from the University of Technology, Sydney with a Bachelor of Laws and Bachelor of Arts in Communication (Social Inquiry).
You can email Jerome at: [email protected] 
"Kindness is the language that the deaf can hear and the blind can see." – Mark Twain