Workplace wellness initiatives must focus on vocational purpose, not risk management
The conversation about mental health issues, and how to combat them, has shifted – professional services firms must be proactive, rather than reactive, in fostering a workplace environment that is conducive not only to optimal health but also connection and purpose.
Speaking recently on The Wellness Daily Show, Herbert Smith Freehills head of diversity and inclusion Danielle Kelly explained that when the conversation around health and wellbeing started in the legal profession approximately one decade ago, the discussion was centered around a firm's risk framework.
"In the early days, I think the focus on mental health was much more around mental health first aid. It was equipping people with a language around mental health, and it was almost a classic loyally response, 'how do we define some of the mental illnesses and what might be some of the warning signs?' So, it was very much an after-the-fact approach," she recounted.
In recent years, however, the conversation has "morphed" to instead focus on connecting individuals to the underlying purpose and mission statement of an organisation, she said.
"It's become much more of about the systemic changes we can make to actually support people to thrive. So, moved away from that first date approach to much more a proactive approach around supporting people's wellbeing."
This is inextricably linked, she explained, to stringent and meaningful diversity and inclusion measures.
"Diversity and inclusion has shifted to be framed around [tapping] into different perspectives. In order to do that, the type of culture that [professional services firms] need to create is a truly inclusive culture, because there's no point in having a whole lot of diverse people in an organisation if you don't include them."
"Then the transition to wellness happens when we think, 'Well, what are the hallmarks of an inclusive culture?' An inclusive culture is one where people feel valued, they feel that they belong, they feel respected and they feel that the organisation is supporting them to thrive in roles that are both challenging and fulfilling. So, as soon as you start using language around belonging and respect and thriving, the link with mental wellness becomes an obvious link," Ms Kelly said.
"The more that we can, at a systemic level, support people's wellness, the more inclusive our culture will be and therefore by definition the more high-performing, because when we're truly inclusive, we've got the psychological safety within the organisation for people to feel safe, to speak up and to air their different perspectives."
When asked how well professional services firms are faring on the shift from risk management to purpose with regard to workplace wellness initiatives, Ms Kelly said progress has been "mixed".
"A lot of the large law firms have come together for a number of years now in a group called Resilience at Law. We've got the Minds Count Foundation, which is focused on mental health in the legal profession. We've also got the City Mental Health Alliance that's soon to launch in Australia that currently exists in the UK and in Hong Kong. [But] I think there are some organisations where it still probably sits more in the risk space than in the people and culture space. I think that transition to it being about how do you create a truly inclusive culture is a really important transition to make."
In ensuring that this shift can continue, law firms and legal teams will need to be continually pushed by workers emerging in the profession so that those employers can keep getting better at connecting individuals with the organisation's purpose, Ms Kelly said.
"The drive to be purely focused on value for shareholders or for partners is being replaced by a much broader definition of value that organisations bring. So, it's value for the organisation, value for the community that we serve and value for the world in which we operate," she concluded.
"I think our younger workers now and then future work are then going to continue to drive that. The more that happens, the more the connection with purpose, then I think it will follow that wellbeing will continue to increase as a priority."
NB: This story originally appeared on Wellness Daily's sister title Lawyers Weekly.
To listen to Jerome Doraisamy's full conversation with Danielle Kelly, click below: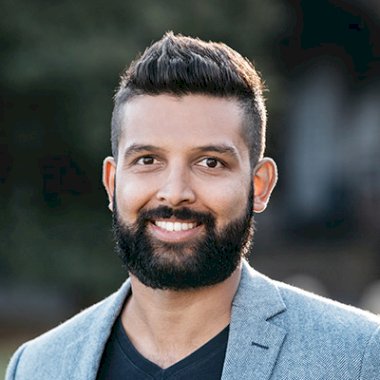 Jerome Doraisamy is a senior writer for Lawyers Weekly and Wellness Daily at Momentum Media.
Before joining the team in early 2018, Jerome is admitted as a solicitor in New South Wales and, prior to joining the team in early 2018, he worked in both commercial and governmental legal roles and has worked as a public speaker and consultant to law firms, universities and high schools across the country and internationally. He is also the author of The Wellness Doctrines self-help book series and is an adjunct lecturer at The University of Western Australia.
Jerome graduated from the University of Technology, Sydney with a Bachelor of Laws and Bachelor of Arts in Communication (Social Inquiry).
You can email Jerome at: [email protected] 
"Kindness is the language that the deaf can hear and the blind can see." – Mark Twain