Workplace policies, not perks, are valued by employees
Australian professional services workers are increasingly looking for professional learning programs, generous parental leave and flexible work arrangements as opposed to gimmicks such as free lunches and in-office games.
According to jobseeker site Indeed, free breakfast is one of the most popular workplace perks today, with the number of job ads offering free breakfast for employees increasing by more than 55 times. Similarly, the number of job ads offering ping pong tables has increased by over six times.
But those in professional services are much more inclined to want longer-term benefits in their roles. According to Indeed, almost half (45 per cent) of jobseekers say flexible working was one of their key criteria when looking for jobs, next to pay and location.
In conversation with Wellness Daily, Stuart Taylor – CEO of resilience program provider Springfox – said benefits are preferable for those in professional services because perks can often be viewed in a cynical way.
"This is because perks like the pool table or the lunchtime fruit platter aren't actually delivering outcomes for the employees in terms of enhancing the work environment, relationships or sustainability of performance. They're easy to spot but their impact is not, and if you're not careful, they can be seen as gimmicks – they create less of a meaningful difference and more of a distraction," he said.
"This is important to recognise when you're looking at the bigger picture and trying to cultivate an engaged, collaborative environment with a high level of trust between employees and leaders. Trust doesn't come from a pool table, but from meaningful and impactful benefits that work to enhance employees' professional and personal lives."
When asked how best professional services firms can cater to their employees with more meaningful, lasting benefits, Mr Taylor said it is "vital" to understand what staff in such firms will value.
"In many cases, while perks like game rooms and free lunches might be welcomed and enjoyed, they're not likely to add meaning or purpose to the lives of employees. It's for this reason that leaders would do well to look to longer-term benefits that extend beyond the organisations and build experiences on the back of professional branding," he explained.
"Increasingly, we're seeing professionals are valuing a more holistic approach where they can put skills into action for a greater good and feel a sense of pride in their organisation and the work they do. Understanding what staff value in terms of benefits is crucial for leaders trying to build an engaged, thriving workplace culture."
The reality, Mr Taylor posited, is that it is a balance between focusing on the business orientation versus focusing on the employees.
"If leaders swing too far in either direction, they will inevitably miss the point. Organisations need to sit in the centre, or a 'compassion balance', which focuses on the greater good – that is, the development of staff to feedback into the organisation," he surmised.
"This way, it becomes a business investment – and it's a smart one for leaders. The value of having engaged, focused, loyal staff greatly outweighs the cost of providing benefits. The return on investment that comes with building engagement is significant, particularly in professional services where benefits have a large role to play in determining why people want to work where they do."
Moreover, Mr Taylor added, meaningful benefits for staff will mean those workers will be more physically, emotionally and cognitivitely well, thereby improvising "their ability to focus, to communicate and to work in innovative and creative ways".
"In other words, it determines whether or not someone is going to be engaged with their work and with the organisation at large," he explained.

"For this reason, the discussion should not be whether or not we should provide benefits to staff as part of our cultural investment, but how we can best do that. Moreover, the consequence of not prioritising staff wellbeing is seeing a rise in mental illness, which is hugely prevalent in professional services."
"Our most recent Global Resilience Report found Australian professionals are overworked, pessimistic and hypervigilant, suggesting that from a mental health perspective, this is a workforce that is struggling. This is why focusing on meaningful benefits is all the more important," Mr Taylor concluded.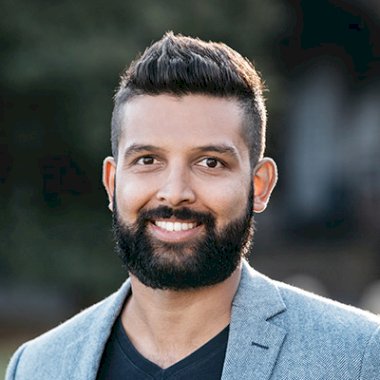 Jerome Doraisamy is a senior writer for Lawyers Weekly and Wellness Daily at Momentum Media.
Before joining the team in early 2018, Jerome is admitted as a solicitor in New South Wales and, prior to joining the team in early 2018, he worked in both commercial and governmental legal roles and has worked as a public speaker and consultant to law firms, universities and high schools across the country and internationally. He is also the author of The Wellness Doctrines self-help book series and is an adjunct lecturer at The University of Western Australia.
Jerome graduated from the University of Technology, Sydney with a Bachelor of Laws and Bachelor of Arts in Communication (Social Inquiry).
You can email Jerome at: [email protected] 
"Kindness is the language that the deaf can hear and the blind can see." – Mark Twain