Will vegan BBQs be all the rage this summer?
Veganism in Australia is significantly rising, and our barbecues this summer will be seeing much more "veef", banana blossom and jackfruit, according to one naturopath and nutritionist.
Speaking ahead of World Vegan Day this Friday, Sydney-based naturopath and nutritionist Maddie Bingham said that veganism is seeing a "huge uptake" across the country, with Australia now the third-fastest growing vegan population worldwide.
Almost 10 per cent of Australians are now following a vegan diet, she said, and "that number is growing rapidly".
With veganism on the rise, health food shops have been reporting record numbers of plant-based "meats" and dairy-free cheeses in the last few months, Ms Bingham said.
"There are so many fabulous meat alternatives now – such as Veef and Beyond Meat products, and we're seeing so many more people picking up these products for their summer BBQs," she said.
"For home-made vegan sausages, burgers or patties, I blend mushrooms and walnuts to make a base, and add in heaps of herbs, spices and a bit of water and vegetable stock to make it mushier so you can bind it or roll it into sausages or patties."
"You can also replicate pulled pork with jackfruit, fish with banana blossom; or use King oyster mushrooms instead of scallops. I also make fish burgers with tofu. You just cut up a bit of tofu in the shape of a fish fillet, stick nori to one side of it, batter it and fry it. It tastes like fish because it's got the seaweed in it," she continued.
"To complement it, make a gorgeous salad and a bulkier vegetable dish like miso on pumpkin. To make that, sliced the pumpkin into wedges and glaze it with a miso paste, some roasted sesame oil and a bit of maple syrup."
Flannerys Organic & Wholefood Market food scientist Joshua Gaudry said going vegan doesn't mean your nutrition has to suffer, but he added that it is important to do your research first.
"By focusing on achieving a balanced diet through food and supplements, eating a plant-based diet can be free of nutrient deficiencies," he said.
"Because vegans are getting a lot of vegetables, they have to watch their protein content, B12 and iron. The iron in vegetables isn't absorbed as quickly as the iron in meat, so you have to have a lot more of it."
"But you can top up your iron reserves from eating green, leafy vegetables – all of your green cruciferous veggies such as cauliflower, cabbage, garden cress, bok choy, broccoli and Brussel sprouts."
When it comes to protein, Mr Gaudry continued, many companies have moved away from whey protein, which is based on milk, to plant-based proteins – often extracted pea and rice protein – and there is a huge range of protein powders that are really good for vegans.
Extracted pea and rice protein powders are less aggravating to the digestive systems, he noted, and you can add them to smoothies, soups and lots of food because they're unflavoured.
"It's also worth getting your iron levels checked if you're anaemic. Saturated fats are another thing to watch – these need to be eaten regularly in order to keep your brain healthy. The brain needs fat to grow and replenish. If you're not getting the saturated fat from animals, you can get that from avocados and hemp proteins," he said.
"Chia seeds, flaxseed oil and hemp seeds are all bursting with the omega-3s and 6s and 9s and are really important. Although there are lots of meat substitutes out there, it's important to read the labels, as some of them are loaded with allergens and gluten."
"Growing food in your backyard, apartment or even in a window box is practical and it can save money. In terms of health, you're getting less inflammation – to digest meat, your stomach acid has to be quite acidic," he concluded.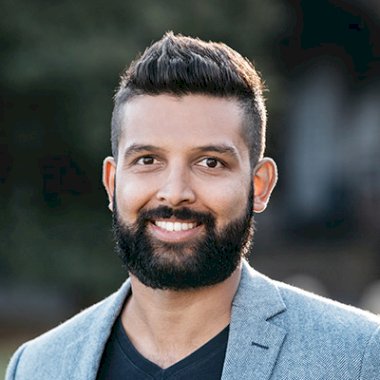 Jerome Doraisamy is a senior writer for Lawyers Weekly and Wellness Daily at Momentum Media.
Before joining the team in early 2018, Jerome is admitted as a solicitor in New South Wales and, prior to joining the team in early 2018, he worked in both commercial and governmental legal roles and has worked as a public speaker and consultant to law firms, universities and high schools across the country and internationally. He is also the author of The Wellness Doctrines self-help book series and is an adjunct lecturer at The University of Western Australia.
Jerome graduated from the University of Technology, Sydney with a Bachelor of Laws and Bachelor of Arts in Communication (Social Inquiry).
You can email Jerome at: [email protected] 
"Kindness is the language that the deaf can hear and the blind can see." – Mark Twain