Will the departure of Baby Boomers exacerbate a skills shortage?
New research has revealed that the workplace departure of Baby Boomers is one of the greatest concerns in talent retention across the country.
An independent survey of 620 hiring managers across Australia, done by recruitment firm Robert Half, shows that over eight in 10 (86 per cent) Australian companies are concerned that the departure of Baby Boomers from the workforce will worsen a skills shortage.
Of those surveyed, 43 are developing teams consisting of different generations and 42 per cent are implementing mentoring or coaching programs, and 78 per cent predict that it will be more challenging to find qualified professionals in the coming five years.
Australia's population is steadily ageing, the researchers said, with the number of people aged 65 and over expected to make up 18 per cent of the country's population by 2029.
"This will have two concurrent effects on the workforce. Firstly, there will be a higher proportion of employees over the age of 65 in the workforce than ever before, plus, this shift will be further amplified by the Australian government's plan to raise the age to claim pension from 66 to 67 by the year 2023 to cushion the economic impact of the inevitable Baby Boomer workforce departure, further extending the career span of Baby Boomers in the workforce," the researchers outlined.
"Simultaneously, 90 per cent of Australia's 5.3 million Baby Boomers are forecast to have retired by 2029, catalysing a knowledge exodus and potentially creating millions of job vacancies in Australia."
To address the looming skills shortage, Australian hiring managers are taking several measures to ensure knowledge held by the Baby Boomer generation doesn't get lost when they retire, Robert Half found, including setting up training sessions with all employees (41 per cent), implementing online platforms where everyone can input their experience (39 per cent), and tracking success of former projects through specialised systems (38 per cent).
Robert Half director Andrew Morris said: "With Baby Boomers gradually retiring from the workforce, there is consensus across Australian workplaces about the impact of their departure, and the need to transfer their unique skills and knowledge to younger generations in the workforce."
"Leveraging the higher concentration of a mature-aged workforce is in fact the key to mitigating the very skills vacuum their departure presents. In order to best prepare their incumbent workforce, businesses should not only put in place knowledge transfer initiatives, they should also nurture their most experienced employees and consider them a valuable asset in helping companies prepare for the future," he said.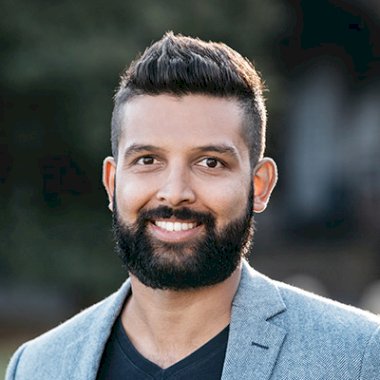 Jerome Doraisamy is a senior writer for Lawyers Weekly and Wellness Daily at Momentum Media.
Before joining the team in early 2018, Jerome is admitted as a solicitor in New South Wales and, prior to joining the team in early 2018, he worked in both commercial and governmental legal roles and has worked as a public speaker and consultant to law firms, universities and high schools across the country and internationally. He is also the author of The Wellness Doctrines self-help book series and is an adjunct lecturer at The University of Western Australia.
Jerome graduated from the University of Technology, Sydney with a Bachelor of Laws and Bachelor of Arts in Communication (Social Inquiry).
You can email Jerome at: [email protected] 
"Kindness is the language that the deaf can hear and the blind can see." – Mark Twain