Which global cities best cater to the needs of Gen Z?
New research has shown the best international cities that support Generation Z's values and vision on matters like advocacy, digitalisation, livability and business opportunities, with London coming out on top.
A study conducted by on-demand housing platform Nestpick has found that – despite Brexit concerns – London is the number one city in the world for Gen Z.
The study, which Nestpick undertook to help shine a light on Generation Z's needs as they start to graduate from university and now enter the workforce, "aims to determine which cities around the world are meeting their needs, and how they are making themselves attractive destinations to appeal to the creators, advocates and pioneers of tomorrow".
It included factors ranging from the level of connectivity, e-governance, right to protest, internationalism, environmental action, city affordability, leisure offerings, innovation, the number of social enterprises, and career opportunities in artificial intelligence.
"Alongside facing global crises such as climate change, this digitally connected age group will also have to tackle artificial intelligence replacing humans, meaning that Gen Zers must train in machine learning to stay ahead of the curve," it said.
London, with its focus on values, overall compatibility with Gen Z principles, ability to meet educational needs, and strong business opportunities, was the strongest-performing city in the index.
Rounding out the top five were (in order): Stockholm, Los Angeles, Toronto and New York City.
Looking more broadly, Berlin was the only city in the top 10 that did not fall into the top 50 cities with the highest cost of living. Stockholm comes second for Gen Z and was the top-ranked city for Digital Payment & Banking, Environmental Action, and the Right to Protest, while Los Angeles came in third place, ranking second for Esports and third for Education.
"Taking a values-centric approach to this study, we looked into which cities around the world best understand, advocate and embody the principles Gen Zers prioritise," said Ömer Kücükdere, founder and CEO of Nestpick.
"Interestingly, despite the uncertainty surrounding Brexit and the high costs of living, our research has found that London ranks first overall. Adding on to the advantages of a weakening pound, London has shown how it is at the forefront of digitalisation, advocacy, entertainment and business. Brexit or not, London has the foundations to continue magnetising Generation Z in the long term."
Out of 110 cities in the study, there are 22 in North America, seven in South America, six in Australia and New Zealand, 51 in Europe, four in Africa, and 20 in Asia and the Middle East. Melbourne was the top-ranked Australian city, coming in at 23rd place.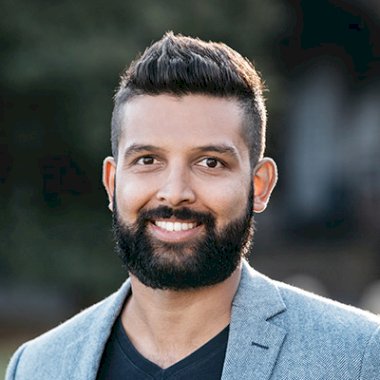 Jerome Doraisamy is a senior writer for Lawyers Weekly and Wellness Daily at Momentum Media.
Before joining the team in early 2018, Jerome is admitted as a solicitor in New South Wales and, prior to joining the team in early 2018, he worked in both commercial and governmental legal roles and has worked as a public speaker and consultant to law firms, universities and high schools across the country and internationally. He is also the author of The Wellness Doctrines self-help book series and is an adjunct lecturer at The University of Western Australia.
Jerome graduated from the University of Technology, Sydney with a Bachelor of Laws and Bachelor of Arts in Communication (Social Inquiry).
You can email Jerome at: [email protected] 
"Kindness is the language that the deaf can hear and the blind can see." – Mark Twain