What's the best way to overcome jetlag?
A University of Sydney study of passengers travelling on long-haul Qantas flights has offered insight into how best travelers can minimise the feelings of jetlag.
The research – which forms part of ongoing studies Qantas is conducting with the University of Sydney's Charles Perkins Centre – purports to identify evidence-based methods to reduce fatigue.
Preliminary findings were released earlier this week, ahead of Qantas' first Project Sunrise research flight, which will fly nonstop from New York to Sydney in a first for any commercial airline.
Those findings showed that 54 percent of people surveyed used ear plugs or noise cancelling headsets to help them sleep on long-haul flights. And while 24 percent of passengers actively avoided alcohol, 38 percent drank alcohol to aid their sleep.
After arriving at their destination, 39 percent chose healthy food to help with recovery.
Elsewhere, the study offered an insight into what passengers aren't doing, with less than half of travellers (47 percent) surveyed not making a conscious effort to venture out into the sunshine upon arrival – a demonstrated way to overcome jetlag.
According to specialist sleep researcher Dr Yu Sun Bin, while most people actively try to reduce their jetlag, the study with Qantas indicates they are not always doing what is most effective.
"We know that going outdoors for sunlight at the destination is one of the most important strategies for syncing the body clock, but only 47 per cent of passengers made the effort to do it," she said.
"Drinking more than a few glasses of alcohol will make jetlag worse. It might make us fall asleep faster but [beyond a certain point] it also disrupts the quality of sleep and causes dehydration."
The in-flight studies were conducted across nearly 500 passengers travelling on Qantas international flights longer than nine hours, with the aim to establish a baseline to help researchers and the airline design new in-flight strategies to promote in-flight wellness and reduce jetlag.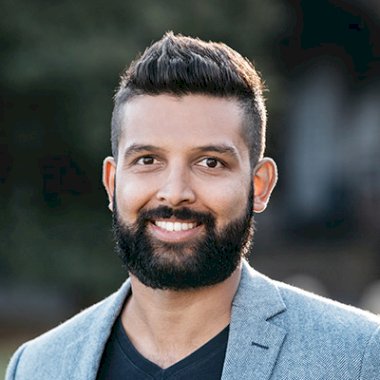 Jerome Doraisamy is a senior writer for Lawyers Weekly and Wellness Daily at Momentum Media.
Before joining the team in early 2018, Jerome is admitted as a solicitor in New South Wales and, prior to joining the team in early 2018, he worked in both commercial and governmental legal roles and has worked as a public speaker and consultant to law firms, universities and high schools across the country and internationally. He is also the author of The Wellness Doctrines self-help book series and is an adjunct lecturer at The University of Western Australia.
Jerome graduated from the University of Technology, Sydney with a Bachelor of Laws and Bachelor of Arts in Communication (Social Inquiry).
You can email Jerome at: [email protected] 
"Kindness is the language that the deaf can hear and the blind can see." – Mark Twain