What is kava, and should I drink it?
I first discovered kava as an 18-year-old kid on gap year in Vanuatu. On social, physical and emotional levels, it remains unlike anything else I have ever experienced in my life, writes Wellness Daily journalist Jerome Doraisamy.
Anyone who has ever tried kava will know that it is very much an acquired taste. In fact, its taste is near impossible to describe. The closest parallel I can draw is that of peppery, dirty dishwater. Its aftertaste lingers in your mouth for at least 10 minutes, which you try to expunge with voluminous spitting. 
My description isn't exactly an endearing one. But drinking kava with the local villagers of the remote ni-Vanuatu island I lived on for just under one year was one of the most memorable and exhilarating experiences of my gap year in the South Pacific-located archipelago and is one that I remember fondly. 
From a social and cultural standpoint, it was eye-opening to be a teenager ingratiating one's self into local customs, and in anthropological terms, it was illuminating to experience new activities that so many people told us would be relaxing and stress-relieving. 
But what is it, exactly? 
According to Fiji Kava founder and CEO Zane Yoshida, kava is a "non-addictive medicinal South Pacific plant species belonging to the pepper family. It is a natural relaxant which has been used for centuries by Pacific Islanders to treat anxiety, insomnia, stress and muscle tension." 
The relaxing effects come from the kavalactones in the root of the plant which cause a slight numbing in your lips and tongue initially (nothing to worry about!)," he explained.  
My initial impression was that it was a form of island alcohol, but this is not exactly true. It is often consumed in bamboo huts (at least in Vanuatu) that men will predominantly occupy, taking on the appearance of a pub or bar. 
But kava is not exactly an alternative to having a schooner. As Mr Yoshida puts it, "kava is an excellent alternative to having an alcoholic drink at the end of the day, without the negative side effects of having 'one to many'. It makes you feel relaxed and is great to share with friends." 
It is also, as I discovered while on gap year, a natural island remedy to manage psychological distress and emotional fluctuations. While at the time I didn't have a lot to be stressed about, I certainly found that drinking kava in small amounts helped to relieve any agitation and brought about a calming effect. 
"Many people are relying on prescription drugs to help with their anxiety, sleep deprivation, stress, and muscle tension. Kava offers a plant-based alternative to opioids and other addictive drugs that people are relying on to manage these problems. It's time to try a more natural method that you may find to be as effective and with less serious side effects," he posited. 
He did acknowledge that there have been some reported cases globally of prolonged consumption resulting in liver damage. 
"However, the kava that is shipped internationally is one of the "13 noble kava" varieties, which are purer with higher kavalactone levels and have shown no issues with liver damage," he said. 
But, around the world, its popularity is really starting to take shape. 
The 'kava revolution' is sweeping the globe, Mr Yoshida said, with kava bars opening across the US from Texas to Brooklyn. Fiji Kava has also just been listed on the Australian Stock Exchange. 
Also, Prince Harry drank it on his recent Royal Tour to Fiji. 
Looking back on my time in Vanuatu drinking kava, it is certainly something I would recommend as an alternative (albeit occasional) stress reliever. Any such foodstuff or beverage should be consumed in moderation, as too much of it can give rise to feelings of drunkenness, although that's not what the effect is. 
And I certainly wouldn't suggest having it in lieu of a more widely-accepted stress relieving activity, such as going to the gym or reading a book. But as a once-in-a-blue-moon thing, as a natural remedy, it can be incredibly soothing. If nothing else, it's worth trying at some point in your life!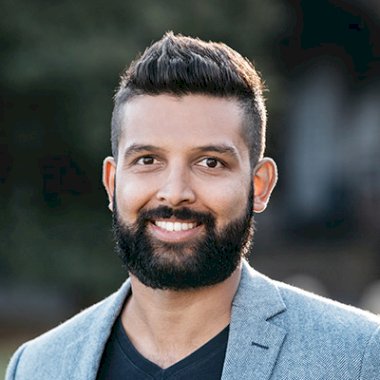 Jerome Doraisamy is a senior writer for Lawyers Weekly and Wellness Daily at Momentum Media.
Before joining the team in early 2018, Jerome is admitted as a solicitor in New South Wales and, prior to joining the team in early 2018, he worked in both commercial and governmental legal roles and has worked as a public speaker and consultant to law firms, universities and high schools across the country and internationally. He is also the author of The Wellness Doctrines self-help book series and is an adjunct lecturer at The University of Western Australia.
Jerome graduated from the University of Technology, Sydney with a Bachelor of Laws and Bachelor of Arts in Communication (Social Inquiry).
You can email Jerome at: [email protected] 
"Kindness is the language that the deaf can hear and the blind can see." – Mark Twain