Wellness benefits of starting your own business
Thinking about starting your own business but worried about how such a move could impact your holistic health and wellbeing? Read this. 
To understand more about how taking the plunge with a new professional direction and entrepreneurial venture can aid one's wellbeing, we spoke with a former human resources professional, mother and now business owner. 
Earlier this year, Ms St Leger opened a CORE+ franchise in Preston, Melbourne - a region she said is "not well known for its health and wellness offerings". 
She spoke with Wellness Daily about how and why such a move has reaped benefits for her own wellbeing. 
1. Why should someone take the leap of faith in setting up a business (fitness related or otherwise)? What are the personal and health benefits of doing so?
It's such a huge decision to make, and everyone's circumstances are unique. Personally, I was at a crossroad. I could continue in a career I no longer loved or try something different in a field I was incredibly energised by.
Whilst it was frightening to leave the familiarity of my old job, the reward of creating what we have today at CORE+ Preston has been life changing. From a wellbeing perspective, I now have greater balance in my life. Ironically, I'm working harder than ever, but it doesn't feel like hard work because I genuinely enjoy what I do. I also have more time for connection with my husband and children, which has been priceless.
Our clients give me a huge sense of satisfaction. Being able to provide a service that makes people feel stronger, more confident and just generally healthier in body and mind is an incredibly rewarding feeling.
2. What health and wellbeing considerations need to be factored in when starting one's own business?
There are so many factors that come into play here. Setting up a business takes up every ounce of your energy, resilience and hard work. It can also be a huge journey of self-discovery, which at times can be confronting. From a health point of view, you need to be kind to yourself. Allow time for mental breaks from the business. Use your support network, be it family, friends, mentors or anyone you can turn to when you need support. Diet, nutrition and sleep are also super important and a great way to manage the many stressors that inevitably go hand in hand with setting up a business.
3. What works and doesn't work when it comes to navigating health and wellness concerns while setting up a new business?
Number one for me would be to keep yourself healthy both mentally and physically. Setting up a business is all-consuming, and it is so easy to put your head in the sand and ignore your health when you have a million other things on your plate. I found if I neglected my health during the early stages, I'd end up run-down, stressed, anxious and inevitably not in the best space to make decisions.
Recognising this and allowing myself the chance to step away from the business for some headspace was really important and still is.
4. What would you say to someone who is keen to set up a business but is scared of failure?
Let that fear of failure be your driver. Turn it into a positive! I was incredibly afraid that our studio may not be a success. Rather than let that overwhelm me, however, I chose to let it motivate me to work as hard as I could to create a community people wanted to be a part of, an environment that ensured success for clients and the business alike.
Fear is a completely normal feeling to have when setting up a business – it's how you choose to deal with it that will set you apart. You can let it paralyse you, or you can let it inspire you towards success.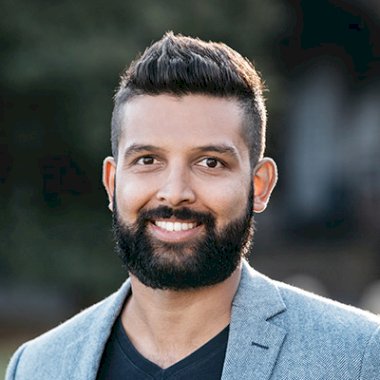 Jerome Doraisamy is a senior writer for Lawyers Weekly and Wellness Daily at Momentum Media.
Before joining the team in early 2018, Jerome is admitted as a solicitor in New South Wales and, prior to joining the team in early 2018, he worked in both commercial and governmental legal roles and has worked as a public speaker and consultant to law firms, universities and high schools across the country and internationally. He is also the author of The Wellness Doctrines self-help book series and is an adjunct lecturer at The University of Western Australia.
Jerome graduated from the University of Technology, Sydney with a Bachelor of Laws and Bachelor of Arts in Communication (Social Inquiry).
You can email Jerome at: [email protected] 
"Kindness is the language that the deaf can hear and the blind can see." – Mark Twain