Unleashing the magic of Switzerland
A recent trip to Switzerland has reminded me of how important it is to challenge current thinking and our own limiting beliefs, writes Darren Smith.
The magic of Switzerland… turning the impossible into the possible (and I am not talking about Lindt Chocolate and making it disappear, which is relatively easy). In working out what is important to us, we need to dream big and rethink what we consider impossible.
Whilst based in Lucerne (best described as a series of postcard quality landscapes), I was lucky enough to spend the afternoon travelling to Mt Titlis, the highest peak in Switzerland. This was an absolute bucket list moment and has reset my expectations and what I want to get out of a future holiday experience.
Our journey (I was with my wife, co-explorer of 30 plus years) to the peak started in Lucerne Switzerland as our tour bus made its way through snow-capped hills and valleys with picturesque villages. There were a series of S bends reaching 1,000 metres above sea level. As an Australian, this landscape was surreal.
The car park was filled with other tourist buses, and there was a real hive of activity. The landscapes surrounding were so wild and natural. The brisk wind was piercing, and the base temperature at this level was about negative 2.5 degrees.
The first two stops were via a chair lift, which took approximately 50 people each trip to about three-quarters of the way up. Next was a quick changeover into the rotating carriage called the "Titlis Rotair", the world's first revolving cable car specifically designed to guarantee panoramic views. This was an amazing feat in itself. Finally, we reached the top; it was breathtaking.
Perched up 3,000 metres above sea level on a near perfect day, the views of the Alps were unbelievable. What was really striking was the infrastructure in this extreme environment. It included Europe's highest suspension bridge, the ice explorer chair lift, a glacier cave and a multilevel complex with multiple restaurants, feature shops and viewing decks. It was like getting struck by lightning with amazement as we explored this mountain and all it had to offer.
I thought to myself, who could have dreamed this incredible spectacle. Who had the incredible vision where today thousands could experience these wonders and nature at its absolute peak? Over the space of 50 years, the facilities and experience have been dramatically upgraded.
Dreamers and visionaries make it possible to achieve the impossible. People who take action get us closer to those dreams. As we progress closer, our expectations and belief of what we can achieve becomes so much closer. Every step forward we take makes it hard to go back or accept the way things were before. Researching and experiencing new things gives us a new toolbox to achieve what was once regarded as impossible.
The mere fact of travelling roughly 15,000 kilometres to reach Switzerland in the space of a day and being on top of the Swiss Alps enjoying some great facilities, some of which were in themselves engineering wonders. All of these at minimal risk.
For me, this story has relevance to our goals and experiences. Each new experience or journey opens up our minds as to what is possible. With the passage of time and progress, the things we once considered impossible become possible.
We cannot just rely on word of mouth from the previous generations as they may not have had the same opportunity. Embracing the new experiences has the potential to transforms us. As we uncover new things, it either supports existing values, beliefs and expectations or it modifies them. It can change what we now hold as important and, in return, our goals and dreams.
Achieving great financial wellness comes from awakening our explorer spirit and from understanding our why and what is important.
Darren Smith is the managing director of Financial Advice Matters.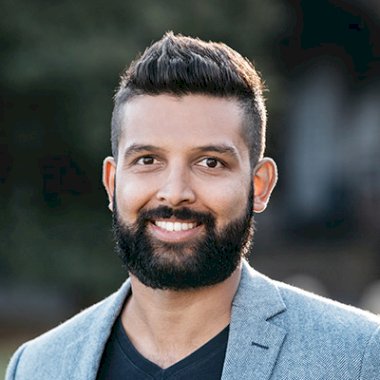 Jerome Doraisamy is a senior writer for Lawyers Weekly and Wellness Daily at Momentum Media.
Before joining the team in early 2018, Jerome is admitted as a solicitor in New South Wales and, prior to joining the team in early 2018, he worked in both commercial and governmental legal roles and has worked as a public speaker and consultant to law firms, universities and high schools across the country and internationally. He is also the author of The Wellness Doctrines self-help book series and is an adjunct lecturer at The University of Western Australia.
Jerome graduated from the University of Technology, Sydney with a Bachelor of Laws and Bachelor of Arts in Communication (Social Inquiry).
You can email Jerome at: [email protected] 
"Kindness is the language that the deaf can hear and the blind can see." – Mark Twain