The nexus between trust and workplace wellness
The more trust an employer can garner, the better off everyone's health and wellbeing in the office will be, says one professional.
Speaking to Wellness Daily, Springfox CEO Stuart Taylor said a "high trust workplace" is one where the workplace culture is imbued with integrity, steadiness, compassion, purpose and connection.
"When trust is high in the workplace, it's inevitable that work satisfaction is also higher. Staff retention is always dictated by how competitive an industry is and how hard it is to find talent to fill particular roles," he said.
"However, when a company has a good culture, it's more likely to hold on to talent, and people who feel valued and motivated in the workplace are more likely to pass up a more lucrative offer elsewhere."
Low trust, on the other hand, can mean many things, he said.
Some manifestations of diminished trust in the workplace, Mr Taylor noted, include: "A high-stress, fear-based toxic culture which impacts workers' levels of worry, sleep, confidence and resilience. And personal survival becomes key priority rather than focusing on collaboration, creativity and innovation."
Low trust leads to decreased employee wellbeing, engagement, discretionary effort and productivity, as well as increased anxiety and conflict, he said.
Trust is a crucial factor in whether or not an employee stays with a company, Mr Taylor explained, noting that some of the major reasons that people voluntarily leave an organisation include career growth (or lack thereof), family considerations, organisational restructuring resulting in a perceived lesser role, desire for a higher salary and poor management and/or low satisfaction at work.
"Of these, 'poor management and low satisfaction at work' is largely driven by lack of trust for leaders, culture or organisation. Considering that at least 50 per cent of staff don't trust their leaders, it's no surprise that SEEK reports this in the top three reasons (32 per cent) of how employees explain their exit," he said.
When asked how best employers can address low levels of trust, Mr Taylor said his own business identified five key factors that contribute to our sense of trust – integrity, steadiness, compassion, purpose and connection.
"These factors impact our ability to trust and be trusted. For example, the steadiness factor comes into play during times of conflict or change. How do leaders behave when change occurs? Do they respond with calm and presence or with fear and anger?"
"A leader who consistently does the latter destroys trust, whereas a leader who displays calm and presence will strengthen trust and will inevitably navigate the change or conflict with greater success," he said.
"Other ways to address low levels of trust include leading with compassion rather than indifference, promoting open communication, acknowledging and rewarding creativity and innovation rather than just KPIs, and modelling organisational values from the C-suite down."
Individual employees can also help rectify their own senses of low trust, he added, by working on "building resilience to have optimism and agility during change to see opportunities rather than risk, committing to building stronger relationships with peers and managers to have greater empathy and understanding for their challenges and pressures, having compassion for managers and peers when mistakes are made [and] working on building their own sense of trustworthiness by identifying which of the five key factors can be improved upon (e.g. steadiness, integrity, compassion)".
A workplace with high levels of trust, Mr Taylor concluded, will ultimately have: "Seventy-four per cent less chronic stress, 76 per cent more engagement, 106 per cent more energy, 13 per cent fewer sick days and 40 per cent less burnout."
Moreover, the workplace will be "more conducive to higher collaboration, sustainable performance, greater creativity and positive client engagement".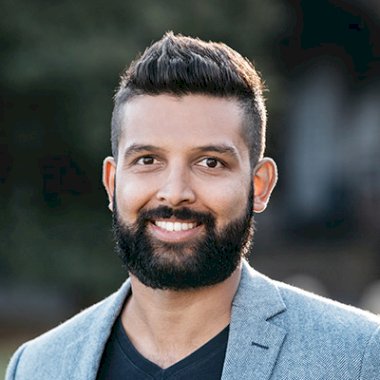 Jerome Doraisamy is a senior writer for Lawyers Weekly and Wellness Daily at Momentum Media.
Before joining the team in early 2018, Jerome is admitted as a solicitor in New South Wales and, prior to joining the team in early 2018, he worked in both commercial and governmental legal roles and has worked as a public speaker and consultant to law firms, universities and high schools across the country and internationally. He is also the author of The Wellness Doctrines self-help book series and is an adjunct lecturer at The University of Western Australia.
Jerome graduated from the University of Technology, Sydney with a Bachelor of Laws and Bachelor of Arts in Communication (Social Inquiry).
You can email Jerome at: [email protected] 
"Kindness is the language that the deaf can hear and the blind can see." – Mark Twain