The healing power of Burning Man
Oft-described as "beautiful chaos", the annual Burning Man festival in the Nevada desert can help reset one's emotional and psychological equilibrium, says a habitual "Burner". 
In preparing for this story, I'll admit I was skeptical of the healing power of a music festival, for my major breakdown actually occurred at one such venue. At the Falls Festival in Victoria, on New Years in 2011, I suffered an emotional and psychological collapse that kickstarted an 18-month bout of severe clinical depression and anxiety.
But as Jennifer Hardy explained, the idea that Burning Man is just another music festival is a "huge misconception". Instead, it is an interactive community, "built by you, for you".
"Burners create this city, they build every aspect of it, [and do so] not for profit but for the pure enjoyment and mental stimulation of all in attendance," she said. 
"I think many people are intimidated because they see it as a place to get wasted and have a weeklong running party that is unsustainable to maintain. But once there, you realise there are people of all ages. I met a 10-year-old kid from California who was at his eighth Burn. In 2017, I camped with a family from New Zealand – mum, dad, cousin and even gran, who was riding a tricycle." 
Ms Hardy, who is the head of event production at Wellness Daily's parent company, Momentum Media, said Burning Man is particularly inspiring and uplifting because it is a "wonderland" for adults and kids alike. 
"It's a place that provokes the use of all of your senses and encourages the adventurous and curious side of everyone," she reflected. 
"Every inch of the place is beautifully engineered and so well-thought out to deliver a week of perfectly organised chaos." 
She is a veteran of four Burns, and said she is often asked why she chooses to go into the desert at Black Rock City for over a week to live in a harsh environment, committing days to manual labour by building yurts, installing art and shade structures. It's not a holiday, she's told, and people think she's crazy. 
"Finding experiences that stimulate me to grow in my normal day-to-day life is rare. Burning Man allows me to meet people from all walks of life," she responded.
"It encourages me to work as a team to solve problems that I would not encounter in the real world. Each year, I realise how important it is to connect with people, to keep an open mind and not just witness the generosity of people but also be part of it too." 
It's at this point that my skepticism starts to wane. Transparency, honesty and community are core themes of my advocacy in the wellbeing space, and I start to understand how such an environment can foster and nurture one's holistic health. 
For Ms Hardy, that holism starts with being able to construct a village of three joint camps, building over 30 yurts of rectangle insulfoam, which became home to countless people – as she did just a few weeks ago.
"The relationships I built outweighed the sweat and exhaustion. The installations and performances that individuals and camps contribute to the experience of each Burner is nothing short of unbelievable," she said. 
"With so much happening, it's hard to get amongst it all. The journey doesn't just start and end in the dust, it stays with you, and you'll never be undusted, physically and metaphorically."
One never knows what will be found around the corner, or what creative genius will be witnessed, she said: on one morning, she woke up to people cheering outside, so she ran out to see what was happening. A group of 30-odd people had rolled out a red carpet and placed a wooden podium with 1st, 2nd and 3rd, for people exiting the port-a-loos. The two runners-up positions were already taken, and the crowd was awaiting someone to take up first place. 
"A lady exited the port-a-loo and she was greeted with a huge commemoration by crowds on either side. 'Congratulations, you've won Burning Man!' the crowd cheered, whistling and clapping with excitement, before demanding she give a winner's speech. The stunned woman walked down the red carpet and stepped onto the 1st place podium," Ms Hardy recounted. 
"A man with a megaphone greeted her. 'So tell us your secret. How did you win Burning Man?' he asked. She responded: 'Well, you just need to keep positive'. Polaroids were taken during the whole act and that is a moment she will never forget. Burning Man is a community based on certain principles, and gifting is a custom that takes place in many forms. That was a gift of experience." 
It is those principles – laid down by festival co-founder Larry Harvey – that purport to reflect the ethos and culture that has organically blossomed since the event's inception in 1986.
The 10 principles are: radical inclusion, gifting, decommodification, radical self-reliance, radical self-expression, communal effort, civic responsibility, leaving no trace, participation, and immediacy. 
Immersion into these principles is key, Ms Hardy advises, when one enters the Burn. 
"The biggest reward is seeing the fruits of your labour come to life and seeing the joy that it brings to other people. If you're a first-timer, join a camp. It can be daunting, but camps are there to provide you with support," she posited. 
"Our camp organises food, alcohol, showers, yurts with air conditioning for the entire week, but it's all about rolling up your sleeves and getting involved to make it happen." 
And on the question of her wellness, she said she comes back from Burning Man with a "total system reboot". 
"Mentally, my outlook and perception of my personal and professional life is clearer. I have a clearer perspective of what is important to me and why, mentally, it's so important to contribute to society, and the difference a positive outlook can have, even in harshest of environments." 
By now, I'm convinced. While I retain the trauma of a crippling, debilitating night of a festival not far from Melbourne, I appreciate two things: one, people are unique and respond differently to external stimuli, and therefore there is no hard and fast rule about how one's equilibrium can be found. And two, Burning Man is unlike any other music festival. Its brand and mantra are such that a whole of self approach is not only advocated, it is required. 
One may become "undusted" physically, but emotionally and psychologically, it is clear the imprints remain long after one has left the desert.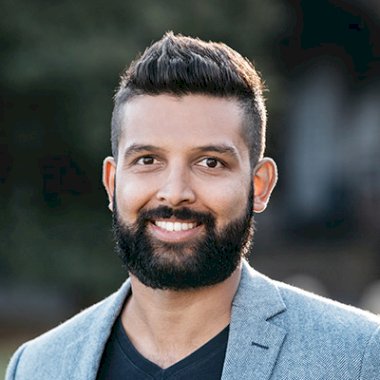 Jerome Doraisamy is a senior writer for Lawyers Weekly and Wellness Daily at Momentum Media.
Before joining the team in early 2018, Jerome is admitted as a solicitor in New South Wales and, prior to joining the team in early 2018, he worked in both commercial and governmental legal roles and has worked as a public speaker and consultant to law firms, universities and high schools across the country and internationally. He is also the author of The Wellness Doctrines self-help book series and is an adjunct lecturer at The University of Western Australia.
Jerome graduated from the University of Technology, Sydney with a Bachelor of Laws and Bachelor of Arts in Communication (Social Inquiry).
You can email Jerome at: [email protected] 
"Kindness is the language that the deaf can hear and the blind can see." – Mark Twain