Suicide deaths will increase without prevention: KPMG
Suicide deaths in Australia are on track to grow up to 40 per cent throughout the next decade without better prevention and earlier intervention.
The Turning Points: Imagine a World Without Suicide paper, commissioned by Suicide Prevention Australia and developed by KPMG, predicts that 1,300 more deaths by suicide per year will occur by 2030 if the worsening rates of the last decade (2010s) continue.
Suicide Prevention Australia CEO Nieves Murray stated that the findings were a "major wake-up call" and the challenge was to now look at suicide prevention beyond a health response – or risk losing more lives in the future.
"Australia has a world-class safety net of mental health and suicide prevention services ready and waiting to help," Ms Murray said.
"The challenge for this decade is preventing the next wave of stressors – whether they be financial, personal or environmental – transforming into a threat to suicide rates in the first place.
"The better we can proactively predict what economic and social risks are around the corner, the better we can prepare Australians ahead of time and prevent suicide rates increasing.
"The time to take action is now – Australia cannot afford another decade of increasing suicide rates," Ms Murray said.
As of 2017, Australia's suicide rates stand at 12.7 per 100,000 deaths – 3,128 deaths per year – the same level as 50 years ago.
The Turning Points paper, released this World Suicide Prevention Day (10 September) found that if the worsening rates of suicide of the last decade continue, the number of lives lost will grow significantly over the next decade.
"We are predicting that the federal government's $15 million investment in improved and coordinated data collection and retrieval will reveal a higher official suicide rate than currently recorded," Ms Murray said.
"The cost of suicide in Australia is stark and continues to rise."
Importantly, the report noted that people do not need to be experiencing mental illness to be suicidal."
"An immediate priority for the suicide prevention sector is to investigate and understand how to best support vulnerable people before reaching crisis point," the report noted.
KPMG director and national mental health lead Andrew Dempster said we need to broaden our view of what we consider to be risk factors to make sure suicide rates do not continue to grow.
"This means looking beyond the standard markers that would suggest someone is at risk. Emerging stressors such as rising household debt, increased social isolation and loneliness and the casualisation of the workforce are key areas that must be considered in relation to a person's mental wellbeing.
"What's missing in the current suicide prevention framework are services for people well before a suicide attempt. There is evidence to suggest focus on support services in social environments, communities and workplaces needs to be greater and would play a significant role in helping people."
The findings come as a recent YouGov polling commissioned by Suicide Prevention Australia discovered over 10 million Australian adults were estimated to know someone who has died by suicide – while one in two young people (aged 18-24) was impacted by the time they turn 25.
The poll also found that Australians were most concerned about issues such as cost of living and personal debt (62 per cent) and economic and job security (52 per cent) as key drivers of suicide heading into the next decade, and considered young people (12-24) and middle-aged Australians (25-55) most at risk.
Ms Murray commended the Morrison government on listening to Suicide Prevention Australia's calls for the appointment of a national suicide prevention adviser within Prime Minister & Cabinet.
Ms Murray said the next critical step to delivering a whole-of-government approach to suicide prevention in Australia is the broadening of the National Suicide Prevention Plan beyond the health portfolio in order to build community resilience against future suicide risks.
To get help 24/7, phone Lifeline on 13 11 14 or the Suicide Call Back Service on 1300 659 467. If you or someone you know are in immediate danger, phone 000 for emergency services.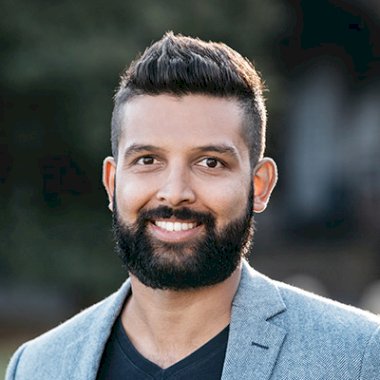 Jerome Doraisamy is a senior writer for Lawyers Weekly and Wellness Daily at Momentum Media.
Before joining the team in early 2018, Jerome is admitted as a solicitor in New South Wales and, prior to joining the team in early 2018, he worked in both commercial and governmental legal roles and has worked as a public speaker and consultant to law firms, universities and high schools across the country and internationally. He is also the author of The Wellness Doctrines self-help book series and is an adjunct lecturer at The University of Western Australia.
Jerome graduated from the University of Technology, Sydney with a Bachelor of Laws and Bachelor of Arts in Communication (Social Inquiry).
You can email Jerome at: [email protected] 
"Kindness is the language that the deaf can hear and the blind can see." – Mark Twain