Should lawyers move to a 4-day working week?
With some British-based law firms moving towards a shorter working week for their lawyers, the time may have arrived for Australian firms to consider a more compressed schedule.
Speaking recently on The Lawyers Weekly Show (from Wellness Daily sister title Lawyers Weekly), two Minds Count board directors spoke on the pros and cons of reducing a lawyer's working week down to just four days.
UK firm Portcullis Legals boasted that staff are happier and more productive now. Mary Digiglio, Minds Count managing partner and Swaab managing partner, said its method has got "great potential" to work similarly in Australian law firms.
However, fellow board member and Canon Oceania general counsel David Field said the idea of reducing the working week "doesn't make any sense".
"One of the big challenges that I've seen across my career is how do you deal with the mega projects? How do you deal with the all-consuming M&A transaction? How do you deal with the all-consuming litigation, the royal commission, something like that?"
He added that lawyers should not "earn the top dollar" while working less hours in the week, and pointed out that lawyers, who already work overtime, could work additional hours to keep up with tasks that have been consolidated into just four working days.
"You can do the marathon or you can do the sprint. But if you're sprinting the marathon, that's just really sort of too damaging," Mr Field said.
Ms Digiglio maintained that changing the working week could benefit lawyers with young families and pointed out it could benefit clients with similar personal responsibilities.
"I think there is a whole raft of people who quite frankly would prefer to work outside the traditional business hours anyway. It is something that certainly should be explored if we can find a brave law firm or a brave organisation to give it a go," Ms Digiglio said.
Ms Digiglio added that consolidating the week into shift work could open up avenues for lawyers to interact with their clients, especially outside normal business hours.
"My clients don't operate in a nine-to-five world. If we can move, I don't think we'll get any resistance from our client," Ms Digiglio said.
"I think it's just about trying to pair up the needs of both the individual and the client and trying to work out how you can get inroads into that flexibility."
Mr Field did concede that so much of the traditional legal services model is "outdated" and would benefit from being fundamentally "disrupted and reformed", but that lawyers are not sufficiently communicating handovers for this system to work.
"I think you will often find that there are many lawyers who, I think, perhaps don't have the confidence to have the conversation," Mr Field said.
"I think they just assume that what's expected of them is just continuing to throw time and effort and energy against the wall."
To listen to the full conversation with Ms Digiglio and Mr Field, click here.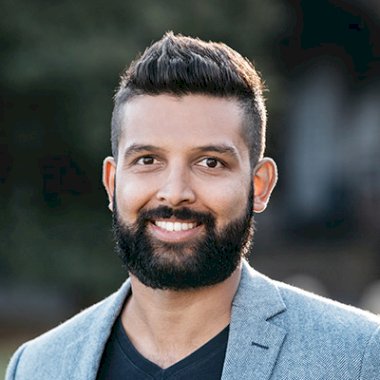 Jerome Doraisamy is a senior writer for Lawyers Weekly and Wellness Daily at Momentum Media.
Before joining the team in early 2018, Jerome is admitted as a solicitor in New South Wales and, prior to joining the team in early 2018, he worked in both commercial and governmental legal roles and has worked as a public speaker and consultant to law firms, universities and high schools across the country and internationally. He is also the author of The Wellness Doctrines self-help book series and is an adjunct lecturer at The University of Western Australia.
Jerome graduated from the University of Technology, Sydney with a Bachelor of Laws and Bachelor of Arts in Communication (Social Inquiry).
You can email Jerome at: [email protected] 
"Kindness is the language that the deaf can hear and the blind can see." – Mark Twain