Revealed: The world's favourite relaxation songs
Music has always been a popular avenue through which people can unwind, but according to new research, certain songs are perceived as the best for chilling out.
Analysing music streaming platform Spotify, London-based wellness company Beeja Meditation examined over 500 music playlists featuring 100,000 songs in order to extrapolate which songs appear most often on playlists that people listen to help them meditate, chill out and unwind.
"The song 'Conscious Journey' by Benny Bernstein takes the top spot, appearing 21 times in the 501 playlists. With 38,428,111 plays on Spotify, this New Age track has proven to be the most popular relaxing song," the company said.
"The [full] list of most popular songs is filled with ambient tracks and nature sounds, which are perfect for meditating and clearing the mind."
The most popular relaxation songs (in order):
Conscious Jorney – Benny Bernstein
Mirror Lake – The Relaxation Principle
The Golden Path – Kumbhaka
Threads – Ebb & Flod
Anticipating Your Arrival – Zoe Chambers
Butterfly Effect – Timothy Byrne
Escape Gravity – Juni Tinley
Heavenly – Elise Magnefold
Namaste – Gaea Rising
The Tower of Embellion – Muni Yogi
Glowing Waters – Night Sounds Association
New Endings – Bon Vie
Suaimhneas – Ceilidh
Ambre – Nils Frahm
Blitz – Gogenheim
The Lighthouse – Zoe Chambers
Time Travel – Antologie
Underbart – The 2 Inversions
"Alongside these tracks, we also found a number of popular and contemporary songs which ranked in our list, allowing us to create another list of top songs that you are more likely to hear on your radio, so whether you prefer ambient tunes or songs you can sing along to, you can create your own playlist of relaxing tracks," Beeja stated.
"On this list, Sam Smith's hit, 'Stay With Me' takes the top spot, appearing 12 times across our playlists. The song is incredibly popular, with 1,032,300,527 plays on Spotify."
The most popular relaxation songs to sing along to (in order):
Stay With Me – Sam Smith
Let Her Go – Passenger
Redbone – Childish Gambino
Thinking Out Loud – Ed Sheeran
The Night We Met – Lord Huron
I'm Not the Only One – Sam Smith
Lay Me Down – Sam Smith
Location – Khalid
Say Something – A Great Big World
Say You Won't Let Go – James Arthur
Shea Butter Baby (with J. Cole) – Ari Lennox
The A Team – Ed Sheeran
Too Good at Goodbyes – Sam Smith
All of Me – John Legend
How to Save a Life – The Fray
Lovely (with Khalid) – Billie Eilish
Perfect – Ed Sheeran
Photograph – Ed Sheeran
Skinny Love – Birdy
The Scientist – Coldplay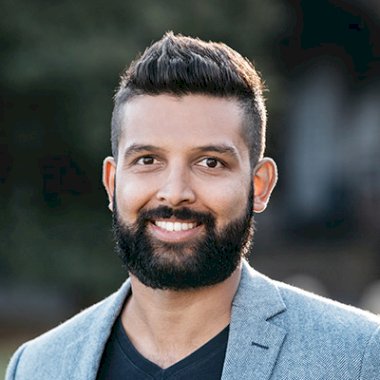 Jerome Doraisamy is a senior writer for Lawyers Weekly and Wellness Daily at Momentum Media.
Before joining the team in early 2018, Jerome is admitted as a solicitor in New South Wales and, prior to joining the team in early 2018, he worked in both commercial and governmental legal roles and has worked as a public speaker and consultant to law firms, universities and high schools across the country and internationally. He is also the author of The Wellness Doctrines self-help book series and is an adjunct lecturer at The University of Western Australia.
Jerome graduated from the University of Technology, Sydney with a Bachelor of Laws and Bachelor of Arts in Communication (Social Inquiry).
You can email Jerome at: [email protected] 
"Kindness is the language that the deaf can hear and the blind can see." – Mark Twain