Report: workplace wellness can't just be window-dressing
Before businesses start a new workplace wellbeing program, there are a number of considerations they must first take into account so as to ensure such initiatives are meaningful, rather than detrimental.
This is the advice from advocacy group A Future That Works, whose recent Workplace Wellbeing report – based on a survey of over 1,000 Australian workers – shows that programs have to be more substantive than just "work perks" intended to improve levels of wellness.
Reventure lead researcher Dr Lindsay McMillan said that in order to make such workplace programs more meaningful, businesses need to take into account various findings from the report.
Firstly, he says they must be aware that almost three-quarters (74 per cent) of workers believe that wellbeing programs are worth the time and money invested by their employers.
"The majority of workers said wellbeing programs are worth both the time and money, so have confidence in the knowledge that this investment is worth it for employees," he said.
Further, Dr McMillan said more than a third (38 per cent) of Australian workers believe low team moral has the most negative impact on the workplace.
"Boost morale with team-oriented events – don't neglect socialising from your overall workplace wellbeing plan," he advised.
"However small, find a balance that works for your team – it might be a sports team or it might be an office lunch to get the team together and celebrate your successes."
The lead researcher of the global human resources think-tank also identified a handful of other findings from the research that he said businesses should be aware of when implementing such programs in-house.
Among these findings was that over half (51 per cent) of Australian workers believe unrealistic workload expectations have the greatest negative impact on wellbeing in the workplace.
"If workers are drowning in more deadlines than there are hours in the day, taking any time to talk about workplace wellbeing is going to sound incredibly tone-deaf," he argued.
The same number of people said that family is one of the biggest stressors in their lives.
"For those with caring responsibilities, making it easier for them to prioritise family commitments will go some way to [alleviating] stress," he said.
"Consider whether your workplace needs an Employee Assistance Program that is available to family members too."
In addition, businesses must be aware, he said, that a majority (75 per cent) of Australian workers believe wellbeing includes both physical and mental wellbeing, and as such, a more holistic approach is needed.
"Encourage both physical and mental health side-by-side," he noted.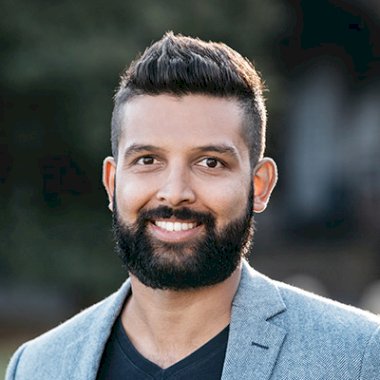 Jerome Doraisamy is a senior writer for Lawyers Weekly and Wellness Daily at Momentum Media.
Before joining the team in early 2018, Jerome is admitted as a solicitor in New South Wales and, prior to joining the team in early 2018, he worked in both commercial and governmental legal roles and has worked as a public speaker and consultant to law firms, universities and high schools across the country and internationally. He is also the author of The Wellness Doctrines self-help book series and is an adjunct lecturer at The University of Western Australia.
Jerome graduated from the University of Technology, Sydney with a Bachelor of Laws and Bachelor of Arts in Communication (Social Inquiry).
You can email Jerome at: [email protected] 
"Kindness is the language that the deaf can hear and the blind can see." – Mark Twain