One in 13 UK kids has PTSD before turning 18
Thirty-one per cent of young people in the United Kingdom have had a traumatic experience during childhood, and those who were exposed to trauma were twice as likely as their peers to have a range of mental health disorders, new research has found.
A study undertaken at King's College in London, funded by the Medical Research Council, has found that one in 13 young people in the UK has had post-traumatic stress disorder (PTSD) before reaching age 18.
The "first of its kind" study, published in The Lancet Psychiatry, surveyed 2,232 children born in England and Wales in 1994-95.
Young people who had developed PTSD had high rates of a range of other mental health disorders – three in four had another mental health condition at age 18. They were also at high risk of harm to themselves, with half had self-harmed and one in five attempted suicide since age 12.
One in four was also not in education, employment or training at age 18, and half experienced social isolation or loneliness.
Trauma exposure and PTSD were assessed at age 18 by structured interviews. One in four young people exposed to trauma met the criteria for PTSD, which manifested through suffering from a range of symptoms including: reliving traumatic events through distressing memories or nightmares; avoidance of anything reminding them of their trauma; feelings of guilt, isolation or detachment; and irritability, impulsivity or difficulty concentrating.
"Concerningly, only a minority of young people who had developed PTSD received help from health professionals – one in three talked to their GP about their mental health in the last year, and one in five saw a mental health professional," the researchers said in a statement.
"Therefore, only a small proportion of young people with PTSD in the study could have received effective treatments. A substantial proportion of young people with PTSD do not recover without treatment, and symptoms can last many years."
Senior researcher Professor Andrea Danese from the Institute of Psychiatry, Psychology & Neuroscience said: "Our findings should serve as a wake-up call. Childhood trauma is a public health concern yet trauma-related disorders often go unnoticed."
"Young people with PTSD are falling through the gaps in care, and there is a pressing need for better access to mental health services. Child and adolescent mental health services need to make more resources available to address the needs of traumatised young people."
Lead researcher Dr Stephen Lewis added: "Young people who have been exposed to trauma often have complex problems, which become increasingly difficult to assess and treat. Providing effective treatments early on could prevent mental health problems continuing into adulthood. We encourage parents and carers to seek support from health professionals if their children are exposed to trauma and are suffering from distressing psychological symptoms."
Dr Rachael Panizzo, program manager for mental health at the Medical Research Council, said: "Better identification of young people at risk of developing PTSD is needed as intervening early to treat mental health conditions can help minimise the wide range of negative impacts on young people's lives."
"This study highlights a gap in treatment for young people with PTSD and takes steps to improve our understanding of which individuals might be most susceptible," she concluded.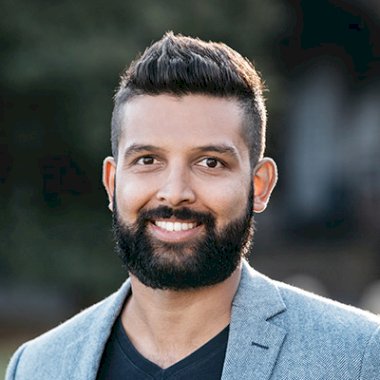 Jerome Doraisamy is a senior writer for Lawyers Weekly and Wellness Daily at Momentum Media.
Before joining the team in early 2018, Jerome is admitted as a solicitor in New South Wales and, prior to joining the team in early 2018, he worked in both commercial and governmental legal roles and has worked as a public speaker and consultant to law firms, universities and high schools across the country and internationally. He is also the author of The Wellness Doctrines self-help book series and is an adjunct lecturer at The University of Western Australia.
Jerome graduated from the University of Technology, Sydney with a Bachelor of Laws and Bachelor of Arts in Communication (Social Inquiry).
You can email Jerome at: [email protected] 
"Kindness is the language that the deaf can hear and the blind can see." – Mark Twain