Nearly half of young women feel unsafe walking alone at night
New research shows that almost half of young women in Australia do not feel safe walking after dark in their communities, and one in five has reported concerns about their personal safety.
Mission Australia's Gender Gaps – Findings from the Youth Survey 2018 report has been released, highlighting the stark differences between female and male responses to their existing Youth Survey, which received almost 30,000 responses from young people aged between 15 and 19.
Those findings show that, almost everywhere across the board, women are more worried than men – 46.6 per cent of young females reported feeling unsafe or very unsafe in their communities when walking alone after dark, compared with just 18.1 per cent of males.
Young females were also more likely to report personal safety as a concern (21.6 per cent), in contrast to young males (14.3 per cent).
Security and safety concerns were also deemed a potential barrier for those women in moving out of home, with almost three in 10 (28.3 per cent) young females noting it as a worry, compared to just 14.2 per cent of males.
Mission Australia CEO James Toomey said it is "time we listened to young females' heightened concerns around personal safety and take urgent action to ensure all young people feel safe" to move freely in their communities.
"The obvious lack of trust and concern about safety has a major impact on young females' public engagement and participation, their access to spaces and services, as well as their ability to move freely in public places," he said.
"It's very concerning that young females feel unsafe in public places in Australia, both during the day and after dark, and consequently feel less connected to their communities than their male peers."
"We as a society must put a spotlight on what young women are telling us," Mr Toomey continued.
"This is not okay. Young females should not have to tolerate feeling unsafe as they go about their day to day lives. Young women and men should be able to participate in activities and connect with their friends in their communities with equal confidence."
"We should not accept that young females are feeling such low levels of safety as the norm, and we need to ensure young people can thrive in their communities," he continued.
Mission Australia would like to see increased investment in place-based initiatives that help to strengthen local communities, he posited.
"With more collaboration between individuals, community organisations and governments, we can work together to create safer communities and improve outcomes for young people. Of course, these approaches should be co-designed with young people to ensure they meet the unique needs and preferences of both young females and young males."
Correspondingly, the findings also showed that twice as many females were concerned about coping with stress than males (56 per cent compared with 26.2 per cent), and just under twice the proportion of young females were concerned about school or study problems (41.8 per cent compared with 23.3 per cent for males).
Four in 10 young females were concerned about body image compared with only one in six young males (41.5 per cent compared with 15.4 per cent), and a greater proportion of young females than young males highlighted mental health as a personal concern (38.5 per cent compared with 20.4 per cent for males).
"Overwhelmingly, young females are telling us that they're more concerned about a range of issues. We must heed what they're saying and ensure that they, and their young male peers, have adequate access to the right help when they need it," Mr Toomey surmised.
"We need to see more investment in evidence-based mental health and wellbeing programs and holistic supports through schools and community services for young people that meet a range of needs during adolescence, including help with school or study problems and coping with stress."
"We also need to closely consider the types of messages we are giving our young people in terms of their safety, school stress and mental health so we can ensure that, regardless of their gender, young people feel safe and supported to fulfil their potential and achieve their future goals," he concluded.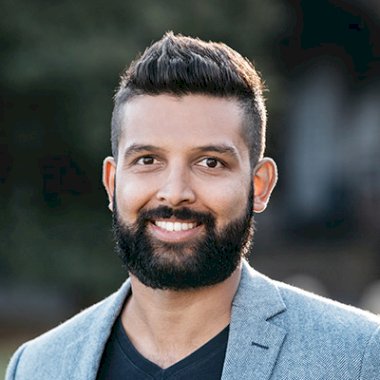 Jerome Doraisamy is a senior writer for Lawyers Weekly and Wellness Daily at Momentum Media.
Before joining the team in early 2018, Jerome is admitted as a solicitor in New South Wales and, prior to joining the team in early 2018, he worked in both commercial and governmental legal roles and has worked as a public speaker and consultant to law firms, universities and high schools across the country and internationally. He is also the author of The Wellness Doctrines self-help book series and is an adjunct lecturer at The University of Western Australia.
Jerome graduated from the University of Technology, Sydney with a Bachelor of Laws and Bachelor of Arts in Communication (Social Inquiry).
You can email Jerome at: [email protected] 
"Kindness is the language that the deaf can hear and the blind can see." – Mark Twain