Nearly half of Aussies look to alternative remedies for their pet's wellness
Almost one in two pet owners in Australia is willing to try allied health services or alternative therapies to improve their pet's health and wellbeing, new research has found.
According to a national survey of 1,003 pet owners, commissioned by financial comparison site comparethemarket.com.au, 44 per cent of pet owners would try or have tried allied or alternative therapies for their pets.
Respondents were asked whether they have used, or would use, any of the following nine services to improve their pet's health: homeopathic remedies, laser therapy, physiotherapy, physical therapy, chiropractic services, acupuncture, hydrotherapy, osteopathy and herbal medicine.
Forty-four per cent of those surveyed have used the aforementioned services, and of those, nearly half (45 per cent) have or would use physiotherapy, almost a third (29 per cent) chose homeopathic remedies in the survey and 28 per cent opted for physical therapy (such as massage, heat treatment and exercise routines).
Twenty-seven per cent nominated hydrotherapy (using water to treat different conditions), a further quarter (25 per cent) selected acupuncture and herbal medicine, and 24 per cent would or have used chiropractic services.
Elsewhere, 15 per cent would even use, or have used, laser therapy to treat pain, swelling and inflammation, and 12 per cent would or have looked to osteopathy.
Interestingly, the survey revealed that "the older the pet owner, the less likely they are to use allied health services or alternative therapy for their pet".
Across the age groups, 54 per cent of under 35s, 47 per cent of those aged 35-44, 39 per cent of 45-64s, and 31 per cent of over-65s stated they "have or would consider alternative therapies for their furry friend".
Female pet owners are also more likely than men to consider such treatments, at a ratio of 48 per cent to 39 per cent, respectively.
"Many pet owners may be surprised to find out that allied health services and alternative therapies are often covered under most comprehensive pet insurance policies. When your pet is unwell or injured, most pet owners want to know that they have tried everything they can to help them. Occasionally, this means trialling different treatments pet owners wouldn't normally consider," comparethemarket.com.au said.
"Many comprehensive pet policies can offer annual benefits when you purchase extras with comprehensive cover. When comparing pet policies, it is essential to find cover that not only suits your pet's needs but also your budget."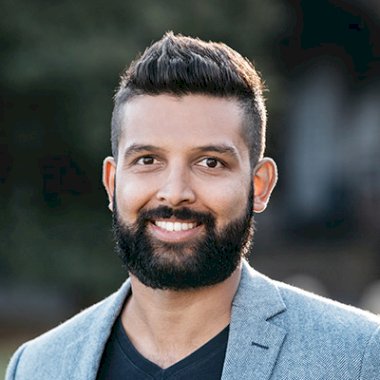 Jerome Doraisamy is a senior writer for Lawyers Weekly and Wellness Daily at Momentum Media.
Before joining the team in early 2018, Jerome is admitted as a solicitor in New South Wales and, prior to joining the team in early 2018, he worked in both commercial and governmental legal roles and has worked as a public speaker and consultant to law firms, universities and high schools across the country and internationally. He is also the author of The Wellness Doctrines self-help book series and is an adjunct lecturer at The University of Western Australia.
Jerome graduated from the University of Technology, Sydney with a Bachelor of Laws and Bachelor of Arts in Communication (Social Inquiry).
You can email Jerome at: [email protected] 
"Kindness is the language that the deaf can hear and the blind can see." – Mark Twain