Living in a denser suburb keeps you healthier
New research shows that residents of denser and more walkable suburban developments can keep chronic diseases at bay and make lifetime economic and health gains of up to $4,500.
The research, published by RMIT University urban researchers in the International Journal of Behavioural Nutrition and Physical Activity, detailed the benefits to societal health and economic standing if new suburbs are designed with health objectives in mind.
The study found that well-located higher-density developments in established areas with existing amenities were "likely to produce health outcomes and economic benefits compared to housing the same people in low-density developments on the urban fringe".
Two case studies of suburbs in western Melbourne were examined: Altona North, an "industrial development site with existing amenities such as transport and shops", and Truganina, a "lower density growth area on the urban fringe". 
A comparison of the health and economic outcomes of living in both areas was undertaken, with findings that shifting residents to Altona North would result in an "average gain of an additional month of living with full health", without chronic diseases associated with physical inactivity such as type 2 diabetes, heart disease and colon cancer.
The "health uplift" of living in dense suburbs represented an "economic benefit of $4,500 per person over their lifetime, or $94 million for a population of 21,000 people housed in Altona North", research authors Dr Lucy Gunn and Dr Belen Zapata-Diomedi from the RMIT Centre for Urban Research said.
Dr Gunn said the research shows there is "great potential for brownfield developments" that make use of existing surrounding infrastructure, "provided they are designed well".
"If you build a healthier environment, there is an economic value that comes back to society. We generally already know this, but this new study details this benefit in health and economic terms," she explained.
"With Melbourne's booming population and the state government announcing 50,000 housing lots for 12 new suburbs on the city's fringe, our study offers support and evidence for rethinking urban design.
"Clearly, there are benefits to more walkable residential developments that are not being accounted for by authorities in the decision-making process.
"Our research could be applied to major infrastructure projects where the economic and health benefits could sway design decisions and the allocation of funding."
The researchers also concluded that there is "a cost to society for not having infrastructure that supports a healthy, active population", something that isn't recognised in current planning decisions for major infrastructure projects, which typically ignore the role of health, Dr Zapata-Diomedi said.
"Chronic diseases linked with physical inactivity are a huge cost to individuals and our health system," she said.
"To assess the health of the 21,000 people across their lifetime, we used health-adjusted life years, which is a measure of health that combines the mortality, morbidity and quality of life typically used in studies such as this. We estimated a gain of 1,600 health-adjusted life years using our modelling for the Altona North residents in comparison to them living in Truganina."
"Hypothetically, if you could change the design of Melbourne in its entirety, these health gains would be considerable. Investing in infrastructure that supports health makes sense – socially and economically," she said.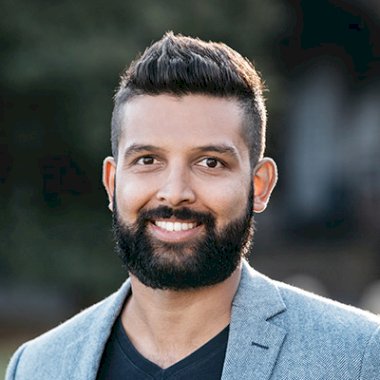 Jerome Doraisamy is a senior writer for Lawyers Weekly and Wellness Daily at Momentum Media.
Before joining the team in early 2018, Jerome is admitted as a solicitor in New South Wales and, prior to joining the team in early 2018, he worked in both commercial and governmental legal roles and has worked as a public speaker and consultant to law firms, universities and high schools across the country and internationally. He is also the author of The Wellness Doctrines self-help book series and is an adjunct lecturer at The University of Western Australia.
Jerome graduated from the University of Technology, Sydney with a Bachelor of Laws and Bachelor of Arts in Communication (Social Inquiry).
You can email Jerome at: [email protected] 
"Kindness is the language that the deaf can hear and the blind can see." – Mark Twain