Latvian sauna: The next big thing?
The world is starting to wake up to the wondrous wellness benefits of Latvian sauna, according to one professional.
Most of us associate saunas with muscle relaxation, post-workout treatment or simply a mindful activity for holidaying. But according to travel filmmaker Ash Bhardwaj, Latvian sauna rituals are "completely different from anywhere else".
"It's a full psychological treatment, realigning energies and cleansing the spirit. The whole experience is trancelike, with an 'out-of-body element' to it," he said.
Mr Bhardwaj discovered the health benefits of Latvian sauna while traveling the length of the Russia-Europe border filming his experiences for travel lifestyle brand worldnomads.com.
Saunas, he explained, are known to have health benefits that include reducing pain, easing stress and improving cardiovascular health, with a 2015 study by Harvard Medical School linking sauna use to longer life expectancy and fewer fatal heart problems.
But Latvians "add paganism to the mix, utilising a sauna master familiar with old traditions that are an important part of national identity in post-Soviet Latvia", he said.
"The shaman, or sauna master, uses aromatherapy to clear the mind before making incantations over the water that will produce the steam, and sound therapy from a gong to impart psychotherapeutic health."
"Next comes massage using the twigs and leaves of various bushes and trees to promote internal harmony between the male and female, the ying and yang, in us all."
Mr Bhardwaj said the sauna not only left him feeling invigorated and centred, but also gave him an insight into the character of Latvia.
With more than a million saunas in the USA, how long will it be before this unique treatment takes off in other parts of the globe, he concluded.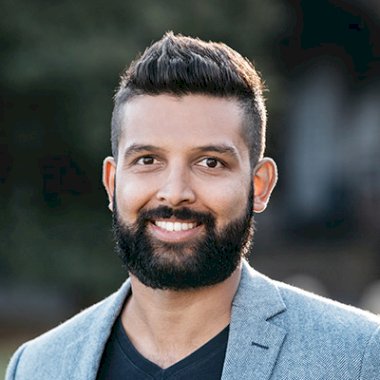 Jerome Doraisamy is a senior writer for Lawyers Weekly and Wellness Daily at Momentum Media.
Before joining the team in early 2018, Jerome is admitted as a solicitor in New South Wales and, prior to joining the team in early 2018, he worked in both commercial and governmental legal roles and has worked as a public speaker and consultant to law firms, universities and high schools across the country and internationally. He is also the author of The Wellness Doctrines self-help book series and is an adjunct lecturer at The University of Western Australia.
Jerome graduated from the University of Technology, Sydney with a Bachelor of Laws and Bachelor of Arts in Communication (Social Inquiry).
You can email Jerome at: [email protected] 
"Kindness is the language that the deaf can hear and the blind can see." – Mark Twain