Is co-working the way of the future?
There are several pros and cons when it comes to co-working spaces, and as such one should think hard before accepting a job in such an environment, argues Hays.
According to the latest Hays Journal, from the global recruitment firm, co-working chains "have grown rapidly".
"Communal workspaces are not just for start-ups anymore," said Hays Australia & New Zealand managing director Nick Deligiannis.
"Big business is embracing the co-working phenomenon, but it's not for everyone."
Co-working conference company GCUC and consulting firm Emergent Research recently found that there were 11,790 co-working spaces globally in 2017, with 1.74 million members, and they expect membership to rise to 5.1 million by 2022.
In Australia, the number of co-working spaces has apparently grown by a staggering 297 per cent between 2013 and 2017.
"The opportunity to network is a big attraction of co-working spaces," said Mr Deligiannis.
"Most co-working companies want to foster a community and many use open-plan desks, as well as hosting regular social events, wellness sessions, product launches and investor meetings. The open layout of co-working spaces also leads to a more collaborative, personal and socially dynamic culture within an organisation."
One has to make sure to find out which other businesses are in the space before one signs up, and whether they align with personal goals, he advised.
But there is also downside, Mr Deligiannis warned.
"We are not all the same and to be effective a co-working space must therefore be able to adapt to the needs of individual tenants and their staff."
"This includes ensuring there are enough meeting rooms and private areas in which to meet clients or have private conversations. If you don't take the appropriate steps, the culture of the co-working company can become more dominant than the employer's. Regular video conferences with your head office team and private offices within co-working spaces can help to minimise this risk."
A private office within a co-working space also addresses some of the other common drawbacks of co-working: overcrowding, noise, mess and lack of privacy, he added.
If you think co-working might be for you, or you've accepted a job that's based in a co-working space, he posited, there are a number of tips that will help you make the transition seamlessly, including: making the effort to introduce yourself to others, setting a routine early, making your desk feel like home and eating away from your desk.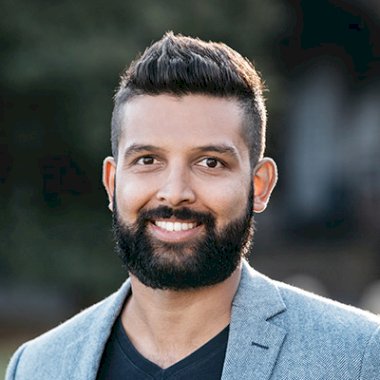 Jerome Doraisamy is a senior writer for Lawyers Weekly and Wellness Daily at Momentum Media.
Before joining the team in early 2018, Jerome is admitted as a solicitor in New South Wales and, prior to joining the team in early 2018, he worked in both commercial and governmental legal roles and has worked as a public speaker and consultant to law firms, universities and high schools across the country and internationally. He is also the author of The Wellness Doctrines self-help book series and is an adjunct lecturer at The University of Western Australia.
Jerome graduated from the University of Technology, Sydney with a Bachelor of Laws and Bachelor of Arts in Communication (Social Inquiry).
You can email Jerome at: [email protected] 
"Kindness is the language that the deaf can hear and the blind can see." – Mark Twain