How to stay healthy at work in winter
Working professionals often do not have enough time to simply take days off, and thus certain measures need to be put in place – by employers and employees alike – to ensure individuals stay healthy and happy at work during the colder months, according to one senior executive. 
In Australia, winter also coincides with the end of financial year, which tends to be a very busy period in a lot of workplaces. As such, self-care is even more crucial during this period.
"Rushing to get work done when half of your office is out with the flu only causes more stress on the workers who aren't sick, said COS general manager Belinda Lyone. 
"Even if you're pushing through the sickness, as many people do, your energy levels will interfere with your productivity."
There is also the danger, she noted, of impacting those around you if you don't properly look after yourself during winter. 
"Not only will you not feel great, you won't be able to work to your best potential. If you're not looking after your health, you are prone to illnesses and that could mean more time away from work," she explained. 
"This means your coworkers, peers, customers will feel the effects and others will have to step up and do the work you're meant to be doing." 
In light of this, there are a number of ways that both employers can keep their employees healthy in winter, as well as there being ways individuals can practice self-care.
EMPLOYERS can educate staff on healthy work practices: 
This is particularly relevant, Ms Lyone said, for preventative measures. 
"Having a clear policy in place where your staff is fully aware of sick leave procedures, a policy you may have encouraging workers to stay home when they have a cold or flu, or even if an employer takes half an hour out of the work day to hold a meeting with all staff, going over any new policies, procedures and how to minimise the risk of illness spreading," she said. 
"Employers can even offer flu vaccines at work to promote staff to stay healthy during the winter months."
EMPLOYERS can implement substantive health and wellbeing programs: 
Having health and wellbeing programs in place has decreased sick leave absenteeism by 25.3 per cent, and employers have saved $5.81 for every $1 invested in employee health and wellbeing, she advocated.
"This not only helps the company [fiscally], it also means having these programs prove successful in reducing workers being absent, which coincides with elevated productivity compared to a company with higher sick leave." 
EMPLOYEES should stay home when they are sick: 
Individuals must take responsibility, she said, and not come into work if they are not up to it. 
"If an option to work from home is available, they should take that up if they feel like they are able to do so," Ms Lyone argued. 
"Employees benefit from rest and will be feeling better and back at work quicker than those who do not take the time off to rest." 
EMPLOYEES must wash their hands and use hand sanitiser after sneezing, coughing or blowing one's nose:
Workers should also be reminded to go back to basics, she noted, and practice simple, diligent courtesy techniques. 
"Keeping sanitiser at your desk is a great way to prevent the spread of germs," she said. 
"Employees should be sneezing into their elbow and using general hygiene practices. If you know you're prone to the flu, getting the flu vaccine could help you."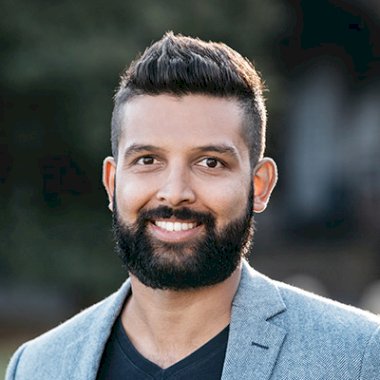 Jerome Doraisamy is a senior writer for Lawyers Weekly and Wellness Daily at Momentum Media.
Before joining the team in early 2018, Jerome is admitted as a solicitor in New South Wales and, prior to joining the team in early 2018, he worked in both commercial and governmental legal roles and has worked as a public speaker and consultant to law firms, universities and high schools across the country and internationally. He is also the author of The Wellness Doctrines self-help book series and is an adjunct lecturer at The University of Western Australia.
Jerome graduated from the University of Technology, Sydney with a Bachelor of Laws and Bachelor of Arts in Communication (Social Inquiry).
You can email Jerome at: [email protected] 
"Kindness is the language that the deaf can hear and the blind can see." – Mark Twain