An alcohol addiction expert has revealed how Australians who are concerned about their drinking can put a pause on their alcohol consumption this month to improve their health and wellbeing.
Professor John Saunders (pictured), who serves as the director of the Drug and Alcohol Program at Wesley Hospital Kogarah, is using Dry July to raise awareness about high-risk drinking, defined as consuming more than two standard drinks per day on a regular basis. This type of drinking is "higher among men in their 40s and women in their 50s".
"A high proportion of Australians consume alcohol on a daily basis," he said.
"Having a month off alcohol is a great way to reassess your relationship with alcohol consumption and also has great health benefits, such as improving clarity of mind, helping you lose weight, improving sleep and improving your liver function."
It is "greatly concerning", Professor Saunders continued, to see the number of middle-aged women developing alcohol dependence and serious complications of their drinking.
The increase reflects the recent National Drug Strategy Household Survey, he said, that shows high-risk drinking is rising among 40- to 69-year-olds, with females in their 50s the group most likely to exceed the lifetime risk guidelines for alcohol intake.
"While the proportion of young people drinking has decreased over the last 10 years, it has increased among other age groups, most notably middle-aged women," he explained.
"Women who drink experience alcohol-related health problems sooner than men, making it important for them to reduce their alcohol intake. If you're a woman and you notice that your wellbeing is affected during or after drinking, such as experiencing anxiety or depression, it is highly recommended to try to stay dry this July."
Professor Saunders outlined seven tips on how Australians can abstain from alcohol during July:
Identify your motivation to stay dry
"Dry July allows for plenty of opportunities to raise money for alcohol-related health problems, such as heart disease and cancer, by getting sponsored by friends and family to abstain from alcohol," Professor Saunders advised.
"If staying away from alcohol is difficult, remind yourself that you are doing it primarily for yourself, but others will benefit."
Keep busy
"Opening the wine bottle can often be the result of boredom or an easy way to de-stress. This July, try to take up hobbies and activities that do not involve drinking, such as going to the movies, enrolling in painting classes or joining book clubs," he said.
"You could also think of preparing meals that do not naturally go with alcohol, such as Asian and other spicy food."
Identify your drinking triggers
"Whether it is your way of winding down after a hectic day or a way to socialise, recognising what triggers you to drink will help you to avoid them and to stay away from alcohol."
Limit or avoid social situations with a big drinking scene
"It is much easier to abstain from alcohol when you are not in the vicinity of other drinkers or where drinks are consistently flowing," Professor Saunders noted.
"Do not feel pressured to accept invitations to events with plenty of drinking. Instead, host a dinner party or encourage meetups at restaurants and cafes, instead of bars."
Surround yourself with sober friends
"Join groups motivated to stay sober or get friends or family to also take a few weeks off alcohol with you. This will help you avoid the pressure of having to drink," he said.
"Being around people with the same goal can also improve your mental health, as you are not encountering social pressure to drink. You may also, as a group, seek sponsorship and donations to charities."
Choose alternatives for when you want to drink
"When you would normally pop a bottle of champagne, opt for a different type of beverage, such as sparkling mineral water or another alcohol-free drink. If you are still socialising regularly, take along a non-alcoholic beer to a party and put it in a stubby holder. That way, the stigma of not drinking will be taken away."
Put your personal spend on drinks towards another financial goal
"Get yourself financially motivated by putting aside the money you would normally spend on alcohol. A few drinks here and there will not put a dent in your wallet, but spending money on alcohol daily or weekly can add up quickly. When you put pause on drinking, you may be surprised by how much you save," he concluded.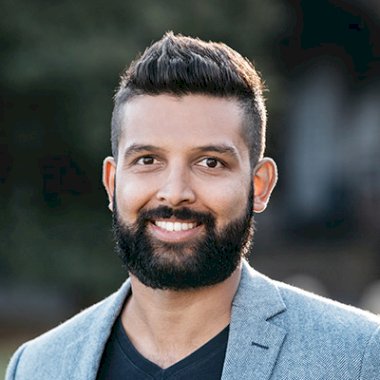 Jerome Doraisamy is a senior writer for Lawyers Weekly and Wellness Daily at Momentum Media.
Before joining the team in early 2018, Jerome is admitted as a solicitor in New South Wales and, prior to joining the team in early 2018, he worked in both commercial and governmental legal roles and has worked as a public speaker and consultant to law firms, universities and high schools across the country and internationally. He is also the author of The Wellness Doctrines self-help book series and is an adjunct lecturer at The University of Western Australia.
Jerome graduated from the University of Technology, Sydney with a Bachelor of Laws and Bachelor of Arts in Communication (Social Inquiry).
You can email Jerome at: [email protected] 
"Kindness is the language that the deaf can hear and the blind can see." – Mark Twain