How surfing helps you disconnect from the world
Getting out amongst the waves forces you to detach from whatever stresses are plaguing you and just focus on the task at hand, according to two avid surfers.
Speaking recently on The Wellness Daily Show, Momentum Intelligence research manager Michael Johnson (pictured, right) said for many who "live the surfing lifestyle", it turns into a healthy addiction.
"For me, it's a great way to keep myself accountable. I make sure I get up every single morning and I've got a bit of a routine really set. I wouldn't say I'm a person that's great with routines. I'm not very good with them at all actually, but this is the one thing I can make sure I do every morning," he reflected.
"It's a way to make sure I get up every morning, I get my wetsuit out, I get my board and I go for a surf. For me, that's the best way for me to start my day."
For David Stratford (pictured, left), who migrated from the United Kingdom and works as a partnerships manager at Momentum Media, surfing was never on his radar until he arrived in Australia.
"It wasn't on my agenda, it wasn't in my universe. When I came over here and Michael picked up his board and he said, 'Oh, mate you've really got to get involved'.
"Chucked in a few times. I just got the Dutch courage and said, 'Okay, I'll pick up an old beater from the local shop in Manly and we'll throw it in the water and see how we go'.
"Broke it on day one, but I was persistent and it was one of those things where, it was an opportunity for me to learn new skill, which was very daunting."
He doesn't get into the water as often as Mr Johnson, but it has also become a lifestyle hobby for him, and it has "now changed the way that I perceive just so many more things".
Mr Johnson mused that his job requires him to be connected to technology at all times, which means that the hour he gets to dive into the surf is "absolute bliss".
"Even just at a very, very beginning point, disconnecting yourself from the entire world. I actually don't even really like taking a watch out because that itself is just another thing connecting me back to the world. I think having that disconnect and combining the disconnect with your ability to connect with nature."
And Mr Stratford said that being out in the water, paddling around and surfing forces you to disconnect from the real world and simply focus on the task at hand, being the catching of your next wave.
"It's almost like in a way it's a funnel system and you've got all this stuff going on in your day-to-day life, your job, and you have all this stuff in your nine to five, but then when you go and surf and you really actually felt home in on the most important stuff and it gives you that couple of hours, two, three hours a day, whenever you go to really sort of just work how exactly what's important and what's not. It's weird that you get that when you're in the water," he explained.
To listen to Michael and David's full conversation with Jerome, click below: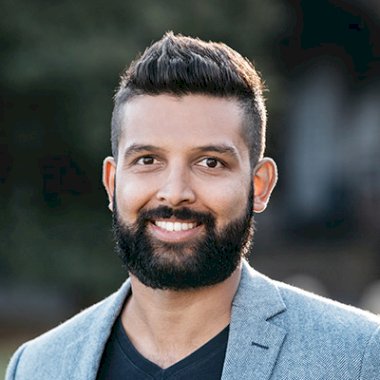 Jerome Doraisamy is a senior writer for Lawyers Weekly and Wellness Daily at Momentum Media.
Before joining the team in early 2018, Jerome is admitted as a solicitor in New South Wales and, prior to joining the team in early 2018, he worked in both commercial and governmental legal roles and has worked as a public speaker and consultant to law firms, universities and high schools across the country and internationally. He is also the author of The Wellness Doctrines self-help book series and is an adjunct lecturer at The University of Western Australia.
Jerome graduated from the University of Technology, Sydney with a Bachelor of Laws and Bachelor of Arts in Communication (Social Inquiry).
You can email Jerome at: [email protected] 
"Kindness is the language that the deaf can hear and the blind can see." – Mark Twain