How performing and creative arts can aid wellness
Getting up on stage in front of a crowd can be terrifying for many people. For others, it is an outlet through which their health and wellbeing can flourish. 
To understand more about the myriad benefits that performance and creativity can have upon one's emotional and psychological wellbeing, Wellness Daily spoke with Ally Kelly, CEO of Mind Blank, an Australian charity that raises awareness of, and educates about, mental health issues via novel programs in schools, communities and workplaces. 
These theatre programs intend to foster meaningful, transparent dialogue, break down barriers to communication and help individuals overcome self-stigma, we learned in conversation with Ms Kelly.  
1. Why do you think performing and creative arts are so important in effectively communicating messages pertaining to ill-health and suicide ideation?
 
There are many examples of studies, both nationally and internationally, that showcase outcomes where the creative arts can nurture mental health and wellbeing. There are no restrictions or age limits to this benefit. 
Naturally, the performing arts can be a great fit to find a non-threatening environment to communicate health messages. Mind Blank programs use interactive theatre to focus on mental health education and early intervention angles. This means that our programs cover topics such as self-care, communication strategies and help-seeking techniques that are all important early intervention points to help support resilience prior to a downward health spiral. Such behaviours can play a vital role in the prevention of suicide. 
 
2. What are some of the key benefits of such messaging, and why?
Commonly, when mental health is mentioned before a show, many audience members close themselves off. Feedback shows that they expect a serious presentation. Using interactive theatre, there is an element of play that comes into the program. This gives the actors the upper hand to entice the crowd. It allows them to break down the barriers and engage in powerful engaging discussions.
 
3. How can individuals, or workplaces, implement the logic of what Mind Blank does in order to create safe, hospitable environments for their staff?
The goal is to equip young people, teachers, parents, businesses and community members with skills and knowledge in knowing how to support individuals in times of need. This means that audience members can walk away knowing the value of self-care application, how to promote a speak-up culture and knowledge on the important pathways to seek help to encourage emotional and mental wellness. Practical application of any of the above skills has potential to increase individual's chances of early intervention and ultimately reduce the risk of suicide attempts and suicide deaths.  
 
4. What can individuals do to better support their friends and family, in the context of performing or creative arts?
The arts can also provide a great tool for advocacy of social causes. Supporting individuals to share their story or raise awareness about an issue they are passionate about can be incredibly cathartic. When it comes to mental health content, it is important to be mindful about individual stories.  
 
5. What advice would you offer to those who are skeptical about such an approach, or are reluctant to engage in such a fashion?
If anyone is sceptical of the Mind Blank approach, I would encourage them to come see how the program is played out. The methodology is designed where people can choose to be interactive if they choose. However, you can also just choose to be a spectator when you can still appreciate the action happening on stage.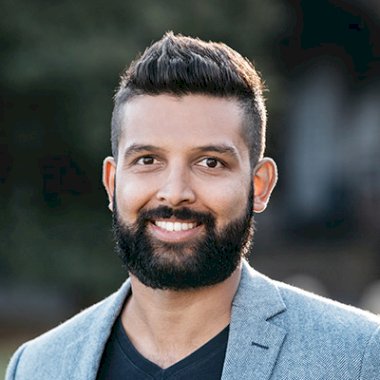 Jerome Doraisamy is a senior writer for Lawyers Weekly and Wellness Daily at Momentum Media.
Before joining the team in early 2018, Jerome is admitted as a solicitor in New South Wales and, prior to joining the team in early 2018, he worked in both commercial and governmental legal roles and has worked as a public speaker and consultant to law firms, universities and high schools across the country and internationally. He is also the author of The Wellness Doctrines self-help book series and is an adjunct lecturer at The University of Western Australia.
Jerome graduated from the University of Technology, Sydney with a Bachelor of Laws and Bachelor of Arts in Communication (Social Inquiry).
You can email Jerome at: [email protected] 
"Kindness is the language that the deaf can hear and the blind can see." – Mark Twain