Honey Badger launches manhood passion project
Rugby player-turned-reality TV star Nick Cummins, otherwise known as Honey Badger, has launched a new initiative to help men open up and find themselves.
The Rogue Gentlemen's Club, a "passion project" for Mr Cummins (pictured), is one through which he hopes to share what he has learned about manhood through his own adventures and challenges.
"For Cummins, going rogue means shaking off the shackles of busy city life and immersing yourself in the cleansing energy of nature," a spokesperson said.
"The intent of these adventures is to provide a platform for men to recharge and give them the space to discuss their fears and vulnerabilities.
"RGC wants men to be able to open up, find their passion and purpose, and return home with a newfound motivation and confidence, as gentlemen who can stand tall and make themselves and their families proud."
Honey Badger's initiative begins with a Rogue Mission, a journey into the off-grid freedom of the Australian bush, beach or mountains. He invites participants to hike, camp, hunt and forage for food, where they will gain skills, have fun, test themselves and, ultimately, build everlasting bonds around the fire, the spokesperson said.
The project is a collaboration between Mr Cummins and his long-time best mate, Blair Frendin, who share a deep love of fishing, camping, kayaking and hiking and are equally passionate about finding a way to help men discover their passion and purpose – two threads that combine perfectly in RGC.
Speaking about the project, Mr Cummins said, "I've experienced some amazing highs and crushing lows over my sporting career and faced many challenges personally and professionally."
"For me, reconnecting has always been to disconnect, reset and recharge. Surrounding myself with nature and a good support network is so important and I want to share that with as many people as I can," he said.
"It's always been something we've spoken about and been passionate about. We want this to be more than a couple of days away with other blokes. This is about being raw and finding ways to bring out the best in ourselves. We're going to equip these guys to take these skills with them, far beyond what we do on the mission," Mr Frendin added.
Mr Cummins and Mr Frendin believe that just three or four days away can be a catalyst for profound change.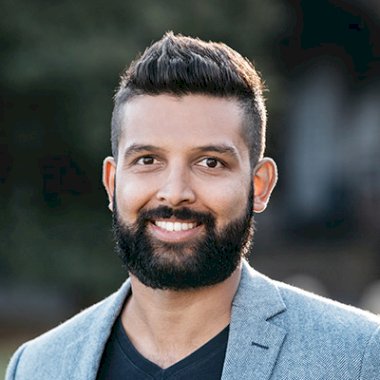 Jerome Doraisamy is a senior writer for Lawyers Weekly and Wellness Daily at Momentum Media.
Before joining the team in early 2018, Jerome is admitted as a solicitor in New South Wales and, prior to joining the team in early 2018, he worked in both commercial and governmental legal roles and has worked as a public speaker and consultant to law firms, universities and high schools across the country and internationally. He is also the author of The Wellness Doctrines self-help book series and is an adjunct lecturer at The University of Western Australia.
Jerome graduated from the University of Technology, Sydney with a Bachelor of Laws and Bachelor of Arts in Communication (Social Inquiry).
You can email Jerome at: [email protected] 
"Kindness is the language that the deaf can hear and the blind can see." – Mark Twain